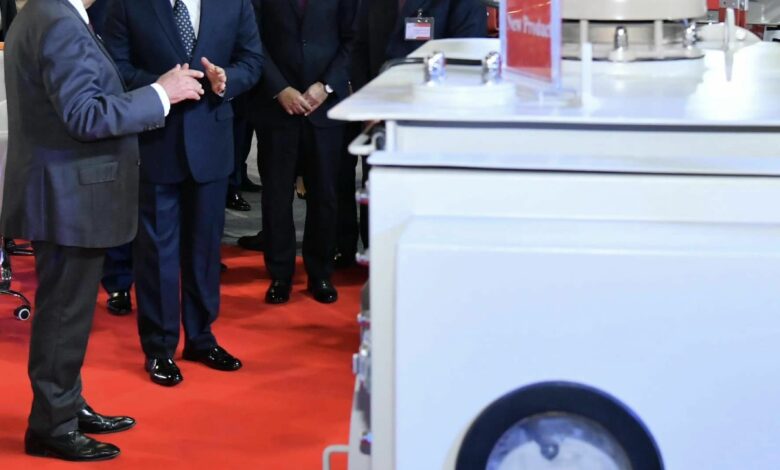 Egyptian President Abdel Fattah al-Sisi on Saturday ordered to grant the "Golden License" to all investors applying for it.
This came in his speech during the launch of the first International Manufacturing Convention & Exhibition (IMCE).
Sisi affirmed the state's keenness to support the private sector, explaining that the state and the private sector are one hand, and work is not done in isolation between them – especially while facing challenges and achieving breakthroughs.
After these statements, citizens wondered about the meaning of the Golden License and how long it takes to benefit from it, which Al-Masry Al-Youm will go over:
What is the golden license?
The Golden License is a single license for all procedures granted to each new project established with the aim of accelerating investment and production activity.
This license does not require approvals from many government agencies, as is the case with the traditional license.
The term goes back to the cabinet meeting that was held on December 23, 2021, where Prime Minister Mostafa Madbouly decided to approve a project to determine the distribution of sub-sectors for investment activities.
After that, the government decided to form a special committee whose main role would be to solve investors' problems, facilitate the granting of licenses and deal immediately with all challenges facing the establishment of new investment companies and projects.
Duration of use of the Golden License
President Sisi indicated that the efficiency of using the Golden License will be evaluated during three months, and if the system succeeds and achieves the required success, it will continue to work with it.
Golden License benefits:
Solving investor problems, facilitating the granting of licenses, and dealing immediately with all challenges facing the establishment of new investment companies and projects.
IMCE
President Sisi is also witnessing the launch of IMCE, organized by the Federation of Egyptian Industries at al-Manara Convention Center, on the occasion of the 100th anniversary of the establishment of the Federation of Industry
The exhibition includes a number of huge pavilions for various industries, especially the engineering industries sector and the manufacture of machinery, equipment and machinery.
Edited translation from Al-Masry Al-Youm