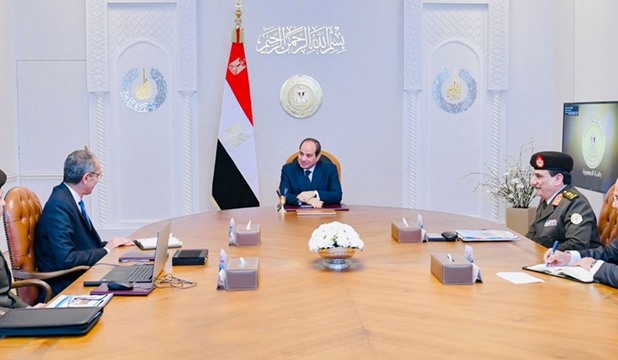 President Abdel Fattah El Sisi ordered on Thursday 16/3/2023 maintaining work to boost the state's capabilities in Communications and Information Technology sphere.
The president also directed an optimum operation of emergency and public safety system.
President Sisi underscored the importance of exerting painstaking efforts to make it easy for citizens and maintain security and safety nationwide.
That came during the president's meeting with Minister of Communications and Information Technology Amr Talaat, Chairman of the Armed Forces Financial Affairs Authority Ahmed el Shazly and Director of the Signal Department of the Armed Forces Bakr el Bayoumi Thursday.
Presidential Spokesman Ahmed Fahmy said the meeting discussed efforts to develop the IT infrastructure nationwide as part of the strategic project for the state's digital transition.
The meeting also probed the executive situation of the Unified National Network for Emergency and Public safety, added Fahmy.