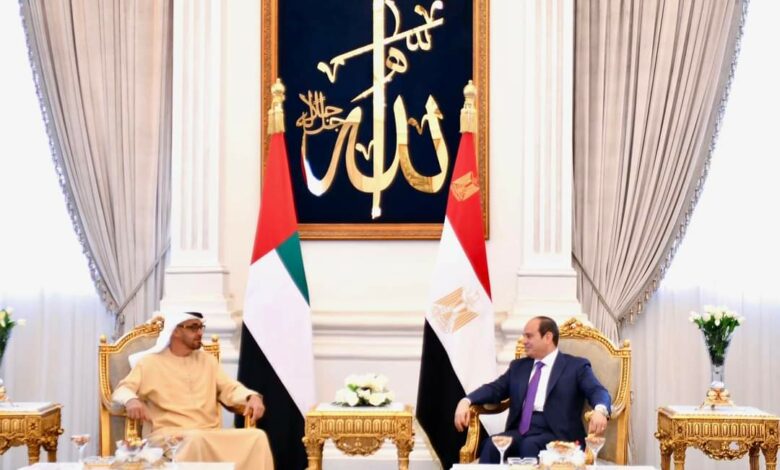 Egyptian President Abdel Fattah al-Sisi received the President of the United Arab Emirates Sheikh Mohamed bin Zayed al-Nahyan at New al-Alamein Airport on Sunday.
Egypt's presidential spokesperson Bassam Rady said that the meeting involved exchanging visions and viewpoints on international issues, regional security and the current situation in the Arab region.
The meeting stressed the importance of strengthening joint Arab action in facing the challenges the region is facing.
The aim is to unify all efforts aimed at reaching lasting solutions to crises in the region, thereby laying the foundations for lasting security and stability.
Both leaders discussed paths of bilateral cooperation and many promising opportunities to expand their horizons to further enhancing their strong partnership, especially in the economic and development fields to support achieving sustainable development, progress and prosperity for both nations.