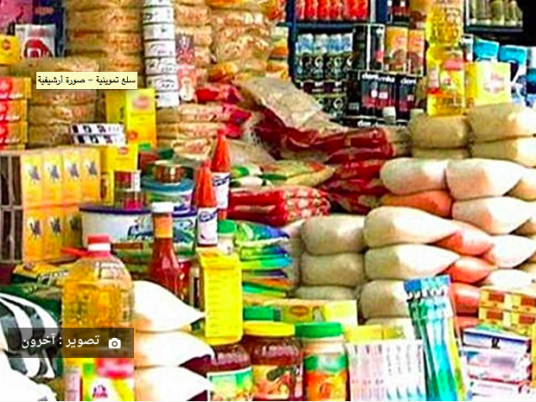 President Abdel Fattah al-Sisi requested on Tuesday tighter market control over outlets in Egyptian governorates to ensure the availability of goods, most notably meat, poultry, and fish.
He also requested the intensification of control campaigns to monitor monopolistic practices in the markets that affect the prices of goods, especially those subsidized by the state, so that they reach reach the low-income people.
Sisi stressed that the government was moving forward with the strict implementation of the economic reform program and development projects in accordance with the highest international standards and the timetables set for the completion of those projects.
Sisi's statements came during a meeting with Prime Minister Mostafa Madbouly, Minister of Defense and Military Production Mohamed Zaky, Central Bank Governor Tarek Amer, Foreign Minister Sameh Shoukry, Minister of Justice Mohamed Hossam, Minister of Irrigation Mohamed Abdel Aaty, Chief of General Intelligence Abbas Kamel, Head of Administrative Control Authority Sherif Seif Eddin, Deputy Minister of Agriculture for Livestock, Fisheries and Poultry Affairs Mona Mehrez, and other senior officials, said Presidential Spokesperson Bassam Rady.
Sisi requested that the role of consumer protection agencies be tightened to ensure that citizens have access to various high quality commodities, he added.
Rady explained that the meeting discussed the latest developments in the security situation and combating terrorism. In this regard, Sisi instructed concerned bodies to exert maximum efforts to maintain security, whether in the field of combating terrorism or in criminal security, Rady added.
The meeting discussed a number of issues related to developments in the political situation at the international and regional levels and the means of preserving Egypt's national security in light of regional security threats, he said.
In a related context, Sisi received on Tuesday Foreign Minister of the Federal Republic of Germany Heiko Josef Maa in the presence of Foreign Minister Sameh Shoukry and the German ambassador to Cairo.
The meeting discussed German investments in Egypt.
Egypt is at the end of a three-year economic reform program tied to a US$12 billion loan from the International Monetary Fund, which has been disbursed in full.
Egyptians have complained that they have not felt the benefits of improving economic indicators.
Millions live in poverty, and many more have struggled to get by after the government devalued the Egyptian pound by about half in 2016, slashed energy subsidies and introduced a value-added tax.
Edited translation from Al-Masry Al-Youm