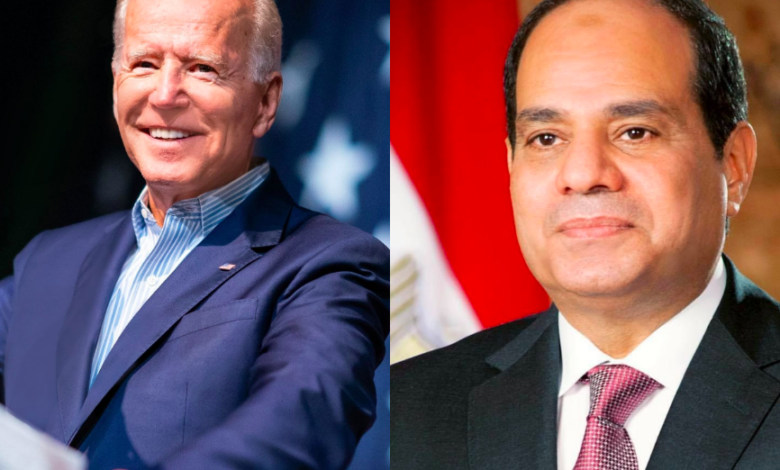 President Abdel Fattah al-Sisi dispatched a cable of congratulations to US President Joseph Biden, on the occasion of the American Independence Day on the Fourth of July.
The Secretary of the Presidency in Egypt Abdel Aziz al-Sherif was also dispatched to the US embassy in Cairo to congratulate embassy officials on the occasion.
President Sisi earlier in May received a phone call from US President Biden which exchanged views regarding developments on regional issues of common interest as well as bilateral relations, the official spokesperson for the Egyptian Presidency Bassam Rady said.
Biden stressed the high value of fruitful partnership, constructive cooperation and mutual understanding between the US and Egypt, adding the US administration aims to strengthen bilateral relations with Egypt during the next phase in various fields especially in light of Egypt's pivotal regional role.
Sisi touched on strategic Egyptian-US relations and said his nation will continue to work towards strengthening ties between both nations, amid a firm framework of mutual respect.
They also discussed international efforts aimed at reconstructing Gaza and providing urgent humanitarian aid to it.
Biden made clear his country's determination to restore calm in the Palestinian territories, as well as coordinate efforts with all international partners in order to support the Palestinian Authority and the reconstruction of Gaza.
The call also covered the latest developments in Libya and agreed on the importance of working to restore its balance and stability and to preserve its national institutions, leading to elections at the end of this year.
Biden praised the strenuous Egyptian efforts towards the Libyan crisis, which strengthened the political process in Libya. He also agreed to strengthen joint efforts to reintegrate Iraq into the region.