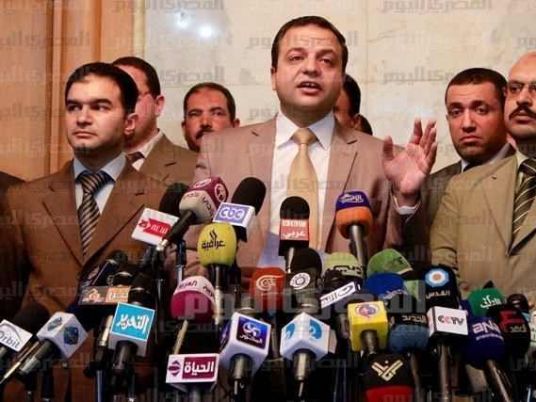 President Abdel Fattah al-Sisi has sent Cairo Appeal Court President Ayman al-Wardany to retirement.
The decision, made on 17 February and issued in the official gazette on Thursday, said the retirement was based on verdict by the supreme disciplinary board on 29 September.
Wardany was referred to the board over membership in Judges for Egypt movement, which supported the Muslim Brotherhood and formed by Waleed Sharaby. The movement declared victory of toppled President Mohamed Morsy in 2012 elections before official results were announced.
Wardany then challenged the decision and demanded replacing the board chief for having enmity against him as well as the current Justice Minister Mahfouz Saber, who headed in 2010 the post of the secretary of High Elections Commission, from which Wardany withdrew claiming fraud. He also filed another memorandum showing disputes between him and board, which refused to investigation his complaints, as well as the ministry's refusal to interrogate him saying the trial was political.
Edited translation from Al-Masry Al-Youm