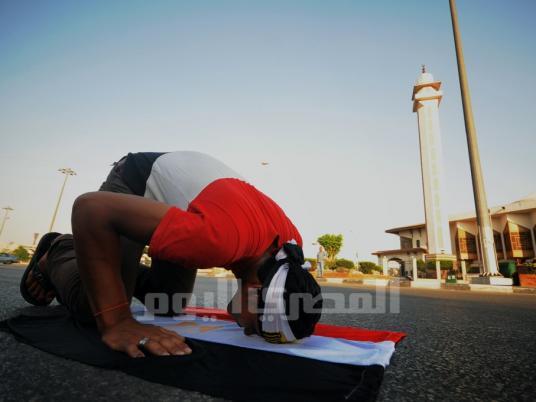 President Abdel Fattah al-Sis has thanked Egypt's Olympic medal winners for their performances at the Rio Olympics, expressing appreciation for their achievement in winning a total of three bronze medals.
"I fully appreciate and am proud of Egypt's young hero and heroines who achieved Olympic medals. I had unlimited confidence in their abilities and their absolute determination. They lived up to the national responsibility," said the president via his Twitter and Facebook accounts.
The 23-year old Egyptian Taekwondo fighter Hedaya Malak Wahba won a bronze medal on Friday morning, bringing Egypt its third medal in the Rio Olympics, all of them bronze.
Wahba defeated Belgium's Raheleh Asemani 1-0 in the women's 57 kg Taekwondo match.
Egypt's weightlifter Mohamed Ehab had already won a bronze medal in the men's 77 kg contest, while weightlifter Sarah Ahmed Samir won a bronze in the women's 69 kg category.
"I am happy to have the heroines Sara Samir and Hedaya Malak and hero Mohamed Ehab by my side in the Year of Egyptian Youth, which was launched in last January," said Sisi.