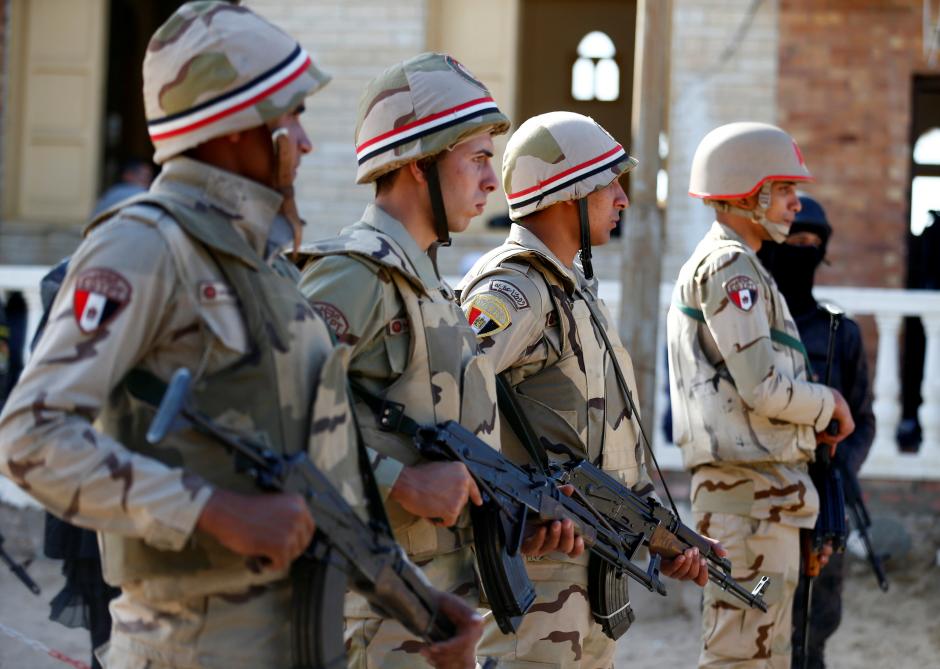 The Interior Ministry announced in a statement on Monday that six terrorists have been killed in a security raid in 6th of October city, Giza.
The National Security Sector received information that a terrorist cell was taking shelter in an apartment, which they were using to prepare for terrorist schemes aimed at spreading chaos and undermining security and economic conditions, the statement read.
According to the statement the cell was planning a series of terrorist attacks against vital institutions, churches, armed forces and the police in conjunction with the upcoming Eid al-Adha vacation and the recent inauguration of several national projects.
Security forces raided the shelter after obtaining the permission from public prosecutors in accordance to the law.
The suspects opened fire on the security forces during the raid prompting forces to respond and kill the six terrorists. Three automatic rifles, varying ammunition and leaflets were found in their possession, the statement said.
Three killed suspects were identified as Hosny Hassan, 33, from Arish, Abdel Rahman Gamal, 21, from Suez, and Mahmoud Kamal, 30, from Giza.
Legal measures have been taken regarding the incident, the statement concluded.
Edited translation from Al-Masry Al-Youm