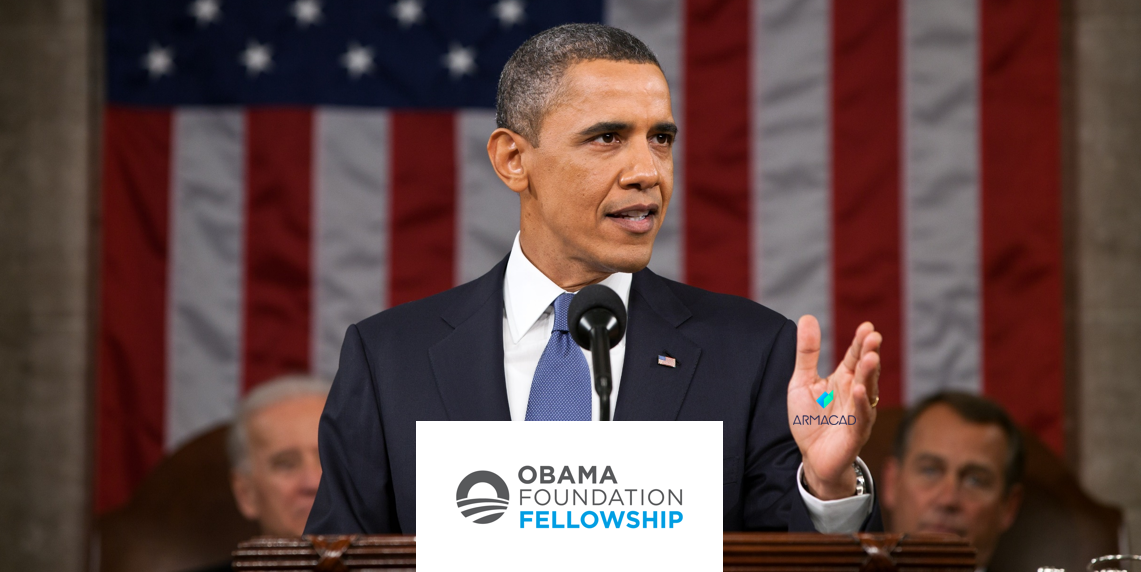 Six young Egyptian entrepreneurs have been selected from 200 Africans across 44 countries to participate in the inaugural class of the 2018 "Leaders: Africa" program, run by the Obama Foundation.
The one-year leadership development and civic engagement program aims to train, support and bring together emerging African leaders to take on the biggest challenges facing their communities. The program runs from July 14 until July 18 in Johannesburg, South Africa.
"Hailing from 44 countries across the continent, these emerging leaders bring a wide range of skills and experiences to share with one another and the rest of the world," the program's official website says.
The first of the six Egyptians is Hossam al-Deen Abdelfatah, a driven entrepreneur who has started several businesses across Africa. After graduating from the African Leadership Academy, Hossam went on to empower startups and individuals by providing training and consulting services.
Next is Yara al-Braidy, a media practitioner with six years experience in campaigning for social change. "She earned a BA in mass communication from Cairo University in Egypt and attended an intensive media and digital literacy program at the Lebanese American University," the website says.
Mostafa Amin Mostafa is another Egyptian entrepreneur who joined the list. His venture website, Breadfast.com, aims at delivering fresh food and breakfast to customers every morning. He has various other start-ups in media, machine learning and food e-commerce as well, making him a serial entrepreneur.
Entrepreneur Sara Gabr has been documenting human rights violations in Egypt and collecting data on them. "She gathers testimonies from families of prisoners and former prisoners about forced disappearances, extrajudicial killings, and torture in prisons," the website says.
Then there's Alia Soliman, a women's right and gender advocate and head at the marketing and communications unit of the HarassMap NGO.
Finally, there's Mohamed Shaheen, CEO of Appgain.io and co-founder of iKhair.net. Shaheen is "an entrepreneur, product manager, and cloud and mobile solutions architect with over 16 years of experience", according to the website.