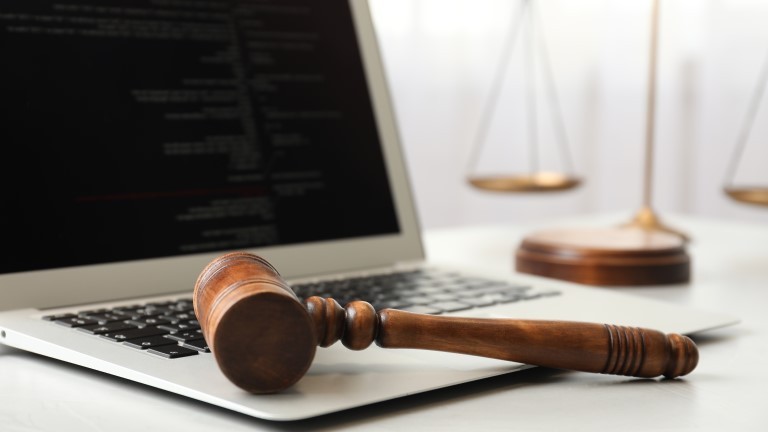 Link Development, the global technology solutions provider and an A15 Holding company have partnered up under the auspices of Egypt's Prime Minister and the leadership of Egypt's Ministry of Justice (MOJ) and Ministry of Communications and Information Technology (MCIT), and in collaboration with Microsoft Egypt, to launch the Dynamics 365-Based Digital Courts and Case Management Platform for Egypt Economic Courts, marking a significant turning point in Egypt's transformation into "Digital Justice" and "Vision 2030".
In an official ceremony which take place on December 7 2020, Counselor Omar Marwan, the Minister of Justice announced that, following a successful trial period, the Digital Courts platform will be officially put into effect across all eight economic courts in Egypt by the beginning of 2022.
Counselor Marwan highlighted that it is a considerable achievement that sits at the heart of an overarching mission to digitalize justice in Egypt in harmony with the directives of his excellency President Abdel Fattah al- Sisi's and Egypt 2030 Vision. 
In his speech during the ceremony, Doctor Amr Talat, the Minister of Communications and Information technology put emphasis on the power of capability and intelligent technology customizations to apply powerful digital justice systems in an effort to provide valuable services to justice stakeholders. Additionally, the digital transformation is part of the country's development strategy aiming to offer a quick, improved access to the public.
Doctor Talaat underlined the importance of the continuous cooperation between MOJ and MCIT to create a rapid digital transformation roadmap in Egypt Economic Courts.
Today, Economic Courts digital platform for legal case management is set to provide multiple services including registration, process automation, case filing and secure document management, virtual hearings and more.
On her part Mirna Arif, General Manager, Microsoft Egypt said, "At Microsoft, we are committed to providing best in class cloud computing solutions to further improve the judiciary services of the Economic Courts in line with Egypt's "Digital Justice" vision. The digital courts platform is set to modernize court operations and digitize end to end court proceedings in a convenient, secure and transparent manner in order to attract foreign investment, improve the business environment and achieve sustainable economic growth."
"Our partnership with MOJ, MCIT and our partner Link Development truly speaks to our country's mission of realizing "Digital Justice" through the modernization and digitization of Judicial Services in alignment with Egypt vision 2030. We stand ready to partner with the Egyptian government to achieve an impactful digital transformation journey across all sectors", added Mirna added. 
On his part, Hesham El Beih, CEO, Link Development said: "The Digital Courts platform for Egypt's Economic Courts is an inspiring success story for the MOJ, MCIT, Microsoft and Link Development. Thanks to the unique collaborative spirit of esteemed counselors and judges at Economic Courts and their capability as strong organization to quickly embrace change, the platform was operational in a record time."
"I am thankful too my Link Development colleagues who built and customized the agile Dynamics 365 platform for legal case management to handle giant and intricate requirements with harmony, security and precision. Congratulations and looking forward to move in our ambitious digital transformation roadmap for justice", Hesham concluded.