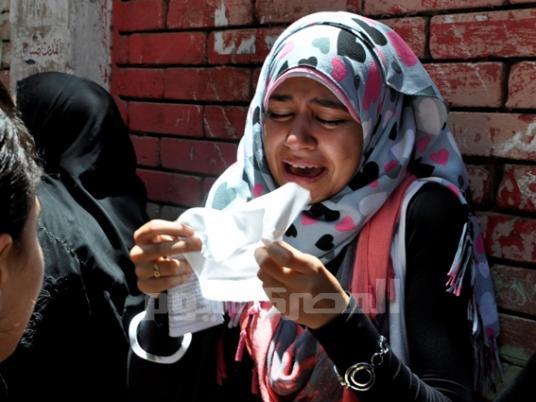 Egyptian Social Solidarity Minister Ghada Waly, Grand Sheikh of al-Azhar Ahmad al-Tayeb, and Egypt's Grand Mufti Shawki Allam agreed to cooperate in a training program prepared by the Social Solidarity Ministry to be taught at universities, including al-Azhar, to help reduce Egypt's divorce rate.
Waly met with Tayed and Allam on Monday to discuss the program's most important features, and to benefit from al-Azhar and Dar al-Ifta's experiences, following the directives of President President Abdel Fattah al-Sisi to devise a program for youth that would help decrease the divorce rate.
The minister reviewed several aspects of the program, and stressed that the ministry is keen to develop indicators measuring the impact of interventions, properly ensuring the effectiveness of the program. He also asked Tayeb to participate in reviewing the training content and to ensure it conforms with Islamic law.
Tayeb welcomed the Social Solidarity Ministry's cooperation to implement this presidential mandate, expressing his appreciation towards Sisi's efforts in reducing divorce rates in Egypt, while also praising the ministry's efforts to develop a family counseling system aimed at preventing divorce.
A Central Agency for Public Mobilization and Statistics (CAPMAS) annual report in July showed a decline in the number of marriage contracts and a rise in divorce certificates during 2017.
There were 912,606 marriage contracts in 2017, compared with 938,526 in 2016, a decline of 2.8 percent. The number of divorce certificates was 198,269 in 2017, compared to 192,097 in 2016 increased, an increase of 3.2 percent.
Edited translation from Al-Masry Al-Youm