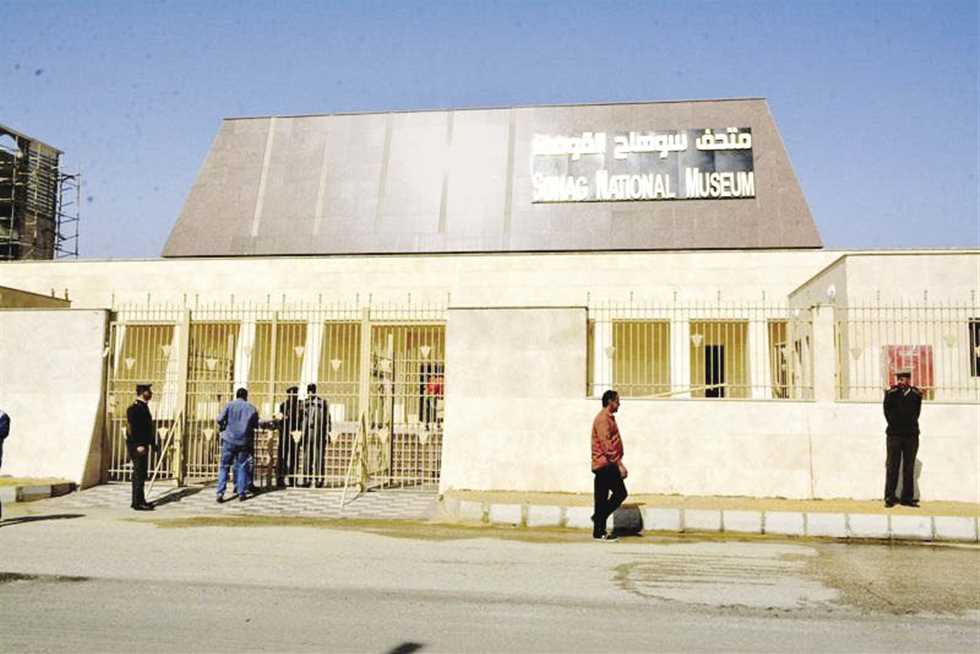 On Sunday, Egyptian President Abdel Fattah al-Sisi finally opened the Sohag National Museum after 25 years of its construction's suspension.
The museum's foundation stone was laid in the 1980s by the government, which began its official construction in 1993 and then stopped in 1996, largely due to financial woes.
The museum, which overlooks the Nile in Upper Egypt, features over 1,000 artifacts and 6 exhibition halls, with one showcasing the role of Upper Egyptian women through history.
The basement hosts a number of religious artifacts, portraying ancient Egypt ideas of resurrection and immortality, among other relics of Pharaonic, Coptic and Islamic eras.
The building's ground floor includes antiquities and statues of kings from the First and Second Dynasties, as well as archaeological findings of the Sohag governorate.
The museum also aims to provide a historical overview of Upper Egyptian family life, with all of its traditions, contracts, marriages, children toys, cuisines, cooking tools, beliefs, religion and handicrafts.
It will also shed light on the industries that the governorate is famous for, such as the city of Akhmim's textiles.
"This museum is a very long cultural dream," Minister of Antiquities Khaled al-Anani stated at the opening, in the presence of al-Sisi and Prime Minister Mustapha Medbouli.
Al-Anani added that there are 60 other archaeological sites in the city including Abidos and Akhmim, home to King Ramses II – a towering figure in Egyptology.
Since Sunday's inauguration, the Museum of Sohag has witnessed a large turnout of visitors from the province, with hundreds of citizens flocking to various pavilions, according to Ibrahim al-Sherif, Head of Museums in Sohag City.
He said that more than 1000 from the residents of Sohag city have visited the museum, expecting the number to rise to 3,000 visitors in the afternoon when the weather cools down  .
Since the election of Sisi as president in 2014, Egypt has been working on building and restoring number of museums to revive tourism, including the National Museum of Egyptian Civilization and the Grand Egyptian Museum which overlooks the Pyramids of Giza.