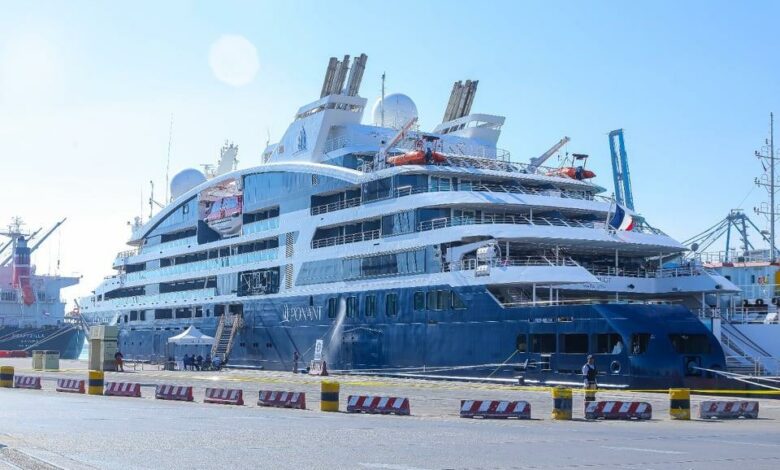 DP World Sokhna, the operator of Ain Sokhna port in the Red Sea, received the first cruise ship since the outbreak of the COVID-19 pandemic.
DP World Sokhna said in a statement on Sunday that the ship Le Bellot arrived from Alexandria on Wednesday evening to the modern passenger terminal in Sokhna port, carrying 80 passengers.
To celebrate the occasion DP World Sokhna hosted a dance showcasing Ancient Egyptian heritage and culture.
The employees also distributed flowers and papyrus cards that display the new commercial identity of DP World to visitors, according to the statement.
The captain of the cruise ship said, "We are very happy for tourism to return again after a long period of closure in many countries due to the spread of the COVID-19 virus. He continued by saying he was happy also with the return to enter Egyptian ports and learn about ancient attractions."
The cruise ship Le Bellot, which was built in 2020 and sails under the flag of France, left on Sunday for Hurghada, according to the statement.
The CEO of DP World Sokhna and General Manager of DP World Egypt Gerard van den Heuvel, said: "We are proud to welcome cruise ships back to our port; which in turn supports our commitment to becoming a booster in economic growth in Egypt, promoting not only trade but also tourism in the country".
"We aim to create a lifestyle destination for tourists, demonstrating our ability to accommodate cruise ships and our ability as a leading marine solutions provider," he added.