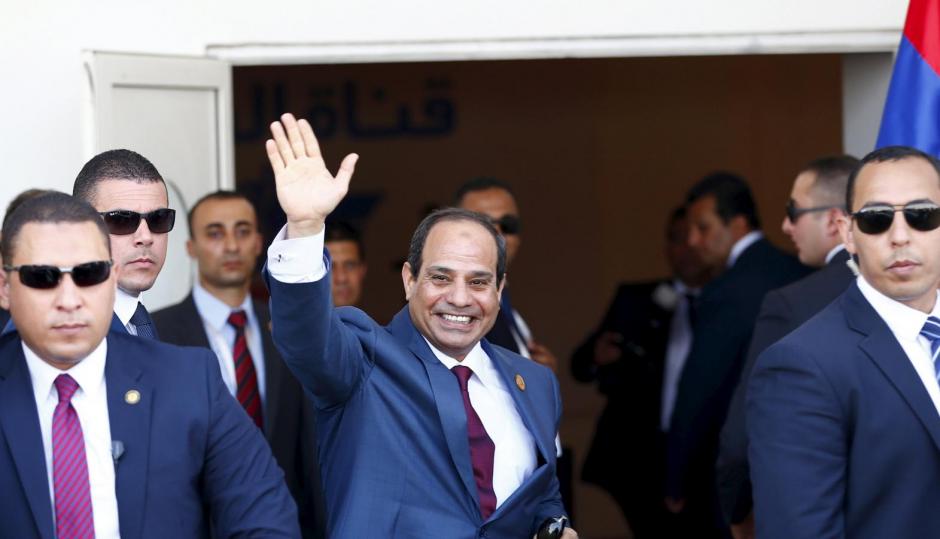 Any proposals to resolve the Libyan crisis must include all political, security and economic aspects, given the complex situation of the crisis, President Abdel Fattah al-Sisi said.
During the mini-summit on the Libyan crisis in the Italian city of Palermo, Sisi added that the proposals must be consistent with the political agreement and plan of the UN envoy.
The international community should have a role in the settlement in Libya, without prejudice to any of the parties, taking into account the importance of unifying the political path to prevent the parties aiming to obstruct the settlement in Libya, Sisi mentioned.
On Monday, the second day of the conference, Libyan National Army Commander Field Marshal Khalifa Haftar stressed his boycott of the conference sessions, despite his presence in Palermo.
Turkey announced as well on Monday its withdrawal from the conference, expressing what it described as "deep disappointment" after being excluded from a meeting held Monday morning on the sidelines of the conference.
"Any meeting excluding Turkey would be fruitless in order to find a solution to this problem," Turkish Vice President Fuad Aktay, who represented his country in the conference, said Monday.
A meeting, chaired by Italian Prime Minister Giuseppe Conte and not announced in advance, was held on Monday morning between the most prominent parties in the Libyan crisis, including several European and Mediterranean countries, but excluding Turkey.
The meeting was attended by Hafatr, Sisi, UN Envoy to Libya Ghassan Salame, European Council President Donald Tusk, President of the Libyan National Accord Presidential Council Fayez al-Sarraj, French Foreign Minister Jean-Yves Le Drian, Russian Prime Minister Dmitry Medvedev, Tunisian President Beji Caid Essebsi, and Algerian Prime Minister Ahmed Ouyahia.
A source in the Italian government said that Sarraj met with Haftar on Monday in Palermo, the first of its kind meeting since the Paris summit in May under the auspices of French President Emmanuel Macaron.
Edited translation from Al-Masry Al-Youm