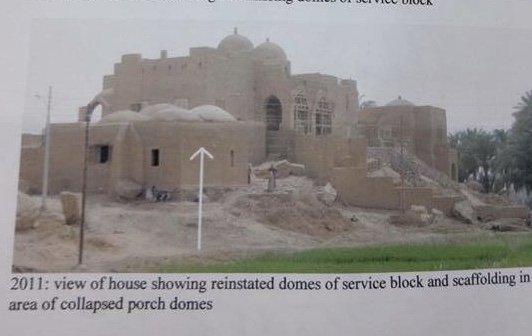 Antiquities Minister Khaled al-Anani has approved the addition of English architect Somers Clarke's house to a list of notable Islamic and Coptic monuments, the Official Gazette announced on Wednesday.
According to an Antiquities Ministry report from 2015, Clarke lived between 1841 and 1926, and was buried near the house in al-Nusrab village, Aswan.
Built in 1906, the report deems Clarke's house an architectural masterpiece, representing trends of the early 20th century, while infusing traditionalism and using simple local building materials. It was largely constructed from mud-brick, local limestone, and Nile alluvium mixed with straw.
The house is perched on a high rocky hill on the Nile's east bank, surrounded by plantations and the houses of village residents to the east. Its western walls overlook the Nile River.
Clarke's house uses cement flooring and 27 domes ranging from onion shapes to semi-spheres. It has two main entrances: one in the north, which is reached through a rocky staircase, and the other in the south, used by guards and maids of the house.
The house is decorated with carved pottery, and features ventilation and barrel vaults to mitigate the effect of hot weather.
It is the only remaining monument from Clarke's works in Egypt, after a similar house was destroyed in Aswan.