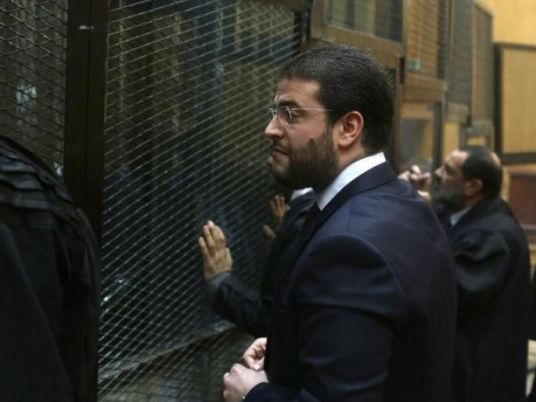 Security forces arrested on Thursday son of former president Mohamed Morsi from his home in Sharkiya governorate.
Abdel Moneim Abdel Maksoud, defence lawyer, said the police arrested Osama based on an old arrest warrant in the case of Raba'a Al-Adaweya sit-in dispersal.
The next court session in the Raba'a case is scheduled to be held on Saturday.
The trial involves a large number of defendants including Muslim Brotherhood senior leaders.
The defendants are charged with organising an armed assembly in Raba'a Al-Adaweya square, road blocking, and attempted murder.