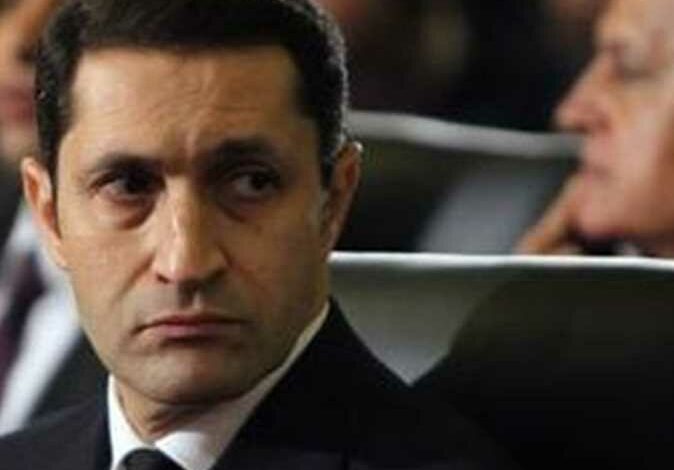 Alaa Mubarak, son of late Egyptian President Hosni Mubarak, has stepped into the media fight between Egyptian and Saudi commentators.
"Unacceptable abuse by the editor-in-chief of al-Gomhuria newspaper against brothers," Mubarak tweeted on Friday, adding that the matter "deserves accountability."
Mubarak's tweet refers to an article written by Abdel-Razek Tawfiq editor-in-chief of the state-owned al-Gomhuria newspaper.
The article was described as insulting to the Gulf, specifically Saudi Arabia, in the wake of its decision to establish a new mechanism for its foreign aid in conjunction with the severe economic crisis in Egypt.
Tawfiq's said: "There are idiots blinded by money who realize that if something bad happens to Egypt, they will not stay for a minute after that, and that they are just details and trivialities."
"Thanks for the tribulations, hardships, and crises that make us distinguish the knights and scoundrels."
The article caused an uproar in Egypt and Saudi Arabia, and was published on the websites of al- Gomhuria and Cairo 24, before it was deleted.
Tawfiq retracted the article completely. The newspaper then published another one by the same writer, entitled: "Cairo and Riyadh… the beating heart of the Arab world," emphasizing "appreciation, respect, and pride in the relationship between Egypt and its sister Kingdom of Saudi Arabia."
Egyptian President Abdel Fattah al-Sisi has denied any conflicts with Saudi Arabia, and warned the media and social media users to avoid any attempts to stir up sedition.
During the inauguration of an industrial project on Thursday, Sisi said "Egypt's policy has always been characterized by moderation, balance and strict discipline towards everyone at home and abroad."