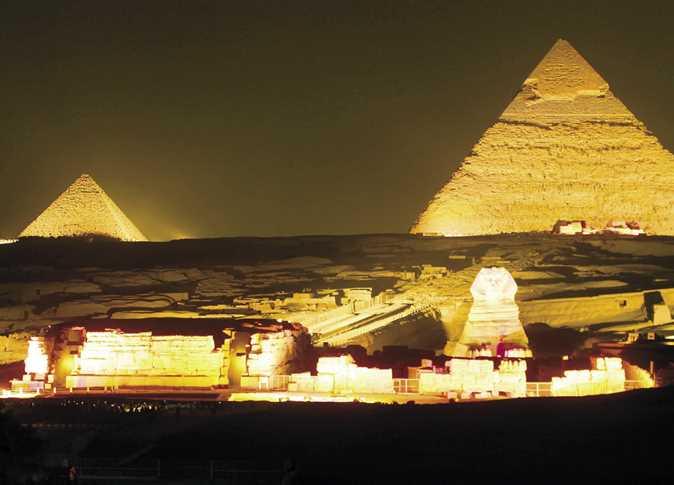 In an unprecedented move, the sound and light show will be presented in Chinese at the Philae and Abu Simbel temples in Aswan, starting January 4 at 6:30 pm.
The company has finalized the technical procedures for displaying the shows on the air in eight languages, including Chinese, Arabic, English, French, German, Italian, Spanish and Japanese, according to Head of the Company Mohamed Abdel Aziz.
The company has already displayed the shows in Chinese at Giza's al-Haram area and Luxor's al-Karnak area in January 2019, with Chinese tourists expressing their excitement at the opportunity to experience the presentation on Egypt's ancient Pharaohs in their own language.
The company will present the sound and light shows in Chinese in al-Haram on Sunday at 8:00 pm and on Friday at 9:00 pm.
Sound and light shows were launched in various archaeological sites across Egypt beginning in 1960 at the Sphinx of Giza, later opening at Karnak Temple in 1972, Faila in 1985 and finally at Abu Sembel in 2000. During the events, audiences enjoy the light and sound show as they listen to narrators recount the ancient stories behind Egypt's famous monuments and temples.
Edited translation from Al-Masry Al-Youm