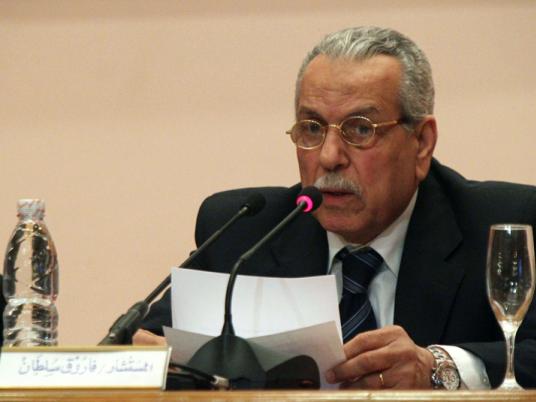 The Supreme Constitutional Court is entitled to review a Parliament-approved bill barring former regime figures from running in the presidential election after the law was referred to it by the Presidential Elections Commission on Wednesday, a judicial source told Al-Masry Al-Youm.
The source added that the court is entitled to determine the constitutionality of the amendments after they had already been approved by the ruling Supreme Council of the Armed Forces.
The amendments to the Law on the Exercise of Political Rights, which were approved by Parliament and later by the SCAF, strip political rights from anyone who served as vice president or prime minister under Mubarak during the 10-year period before he resigned on 11 February 2011. This also applies to anyone who served as president or secretary general of Mubarak's now-dissolved National Democratic Party or as members in its general or policy secretariats.
As soon as the bill was approved by the SCAF on Tuesday, the elections commission excluded former Prime Minister Ahmed Shafiq from the presidential election, before accepting his appeal against the decision and reinstating him in the race on Wednesday.
The judicial source told Al-Masry Al-Youm that the Presidential Elections Commission said the bill was unconstitutional.
Earlier this month, the SCAF referred the same amendments to the constitutional court after it was approved by Parliament, but the court said it was out of its jurisdiction to conduct prior constitutionality reviews, except for the Presidential Elections Law, as stated in the Constitutional Declaration.
Edited Translation from Al-Masry Al-Youm