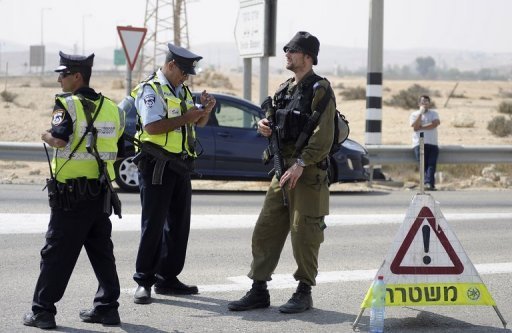 Israel has transferred to Egypt the bodies of three militants who killed an Israeli soldier in a cross-border raid before being killed themselves, an Israeli military source said Saturday.
"Last night we handed over to Egyptian authorities the bodies of the three terrorists killed yesterday," the source told AFP, without elaborating.
The three heavily-armed men infiltrated into Israel from neighbouring Egypt's Sinai peninsula on Friday at a point on the 240-kilometer (150-mile) frontier where an Israeli border fence is still under construction.