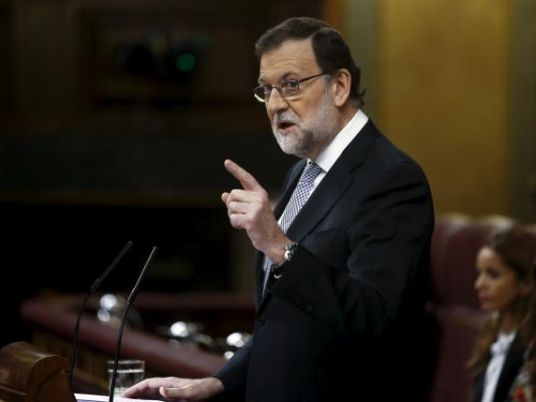 Spain is reviewing a request by a Russian flotilla to refuel in its North African enclave of Ceuta, the foreign ministry said, as NATO raised concerns that the warships headed for Syria could be used to target civilians in Aleppo.
NATO is monitoring the progress of the eight-strong carrier battle group from northern Russia en route to the eastern Mediterranean, where alliance officials fear it will launch fighter bombers to hit northwestern Syria early in November.
"The latest stopover requests are being reviewed at the moment based on the information we are receiving from our allies and from Russian authorities," the ministry said in a statement.
Spain, a NATO member, added that it had been allowing Russian navy ships to dock in Spanish ports for years, but that it treated such requests on a case by case basis.
The naval group, which passed through the English Channel on Friday, is made up of Russia's only aircraft carrier Admiral Kuznetsov, as well as a nuclear-powered battle cruiser, two anti-submarine warships and four support vessels, likely escorted by submarines, NATO officials said.
The naval deployment is carrying dozens of fighter bombers and helicopters and is expected to join around 10 other Russian vessels already off the Syrian coast, diplomats said.
Washington's envoy to NATO said Russia was within its right to move vessels through international waters. But U.S. Ambassador Douglas Lute raised concerns that the aircraft carrier would be used to contribute to bombing of civilian targets around Aleppo.