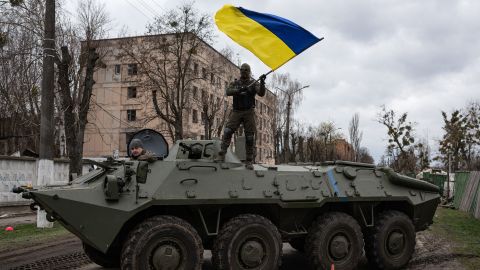 Spain will send six Leopard 2A4 tanks to Ukraine, Spanish defense minister Margarita Robles told Spain's parliament on Wednesday.
The delivery is part of what other allies are sending, Robles said, adding that the number could be increased.
The tanks are being repaired now to get them ready, Robles said.
The defense minister also said that Spain has trained 800 Ukrainian troops in Spain since start of war, including basic training and training on specific weapons systems, such as the Leopard tank.