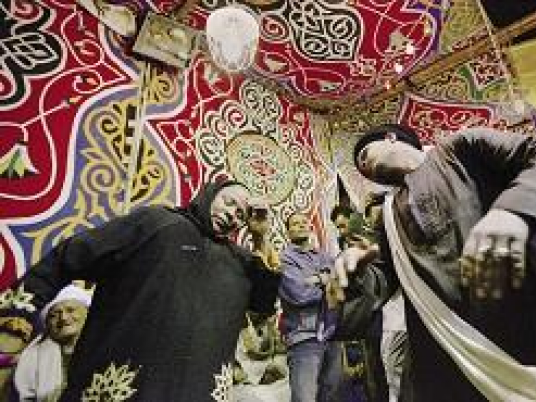 The idea for this book first came about as Dr. Giuseppe Scattolin collected the Sufi texts he teaches in Rome to make it easier for his students to access and read them, and it evolved with the participation of one of Scattolin's graduate students, Ahmed Hassan Anwar.
Scattolin is a Dominican friar who spent many years in Egypt and wrote his PhD thesis on the well-known Egyptian Sufi poet Omar ibn al-Farid.
Though Italian, he is considered a prominent scholar of Sufism.
Spiritual Manifestations in Islam: Sufi Texts Throughout History is distinguished by the great quantity of texts it holds, which represent the most significant figures and trends in Sufism in its heyday from the seventh to the tenth centuries.
In fact, the authors have produced a stunning work, not only collecting and editing the texts, but annotating them with extensive commentary and notes on prominent Sufi figures and their historical contexts.
Nusus Sufiya 'abr al-tarikh, by Dr. Giuseppe Scattolin and Ahmed Hassan Anwar, General Egyptian Book Organization, 2009, 684 pp.