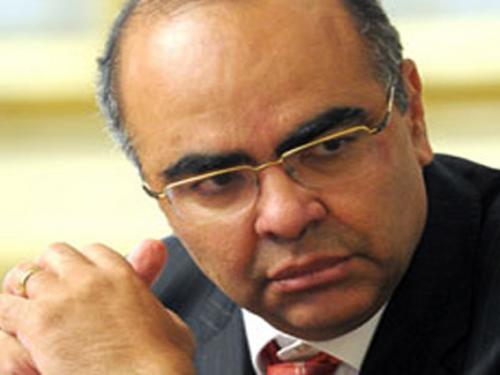 Cabinet spokesperson Alaa al-Hadidy confirmed Tuesday that a Cabinet reshuffle is "not on the table," calling rumors to the contrary "speculation."
Several political factions have suggested a Cabinet reshuffle, but their demands have fallen on deaf ears for now.
The administration is continuing to carry out its duties, said Hadidy, adding that the president's office is pleased with Hesham Qandil and his government's efforts in the face of considerable challenges.
However, not everyone feels that way. There is growing public and political anger over the government's inability to secure the nation and put an end to protests and clashes with police. Many are also worried the economy is headed for disaster after negotiations for a US$4.8 billion loan from the International Monetary Fund stalled. Qatar has also said it will be unable to support Egypt further until its budget crisis is solved.
These factors have prompted opposition groups like the National Salvation Front and Islamist factions, including the Nour Party, to call for a reshuffle.
The president's office has responded to the criticism by saying it will not support a shuffle until after upcoming parliamentary elections, which have been delayed indefinitely due to a Supreme Administrative Court decision last week.
Edited translation from Al-Masry Al-Youm