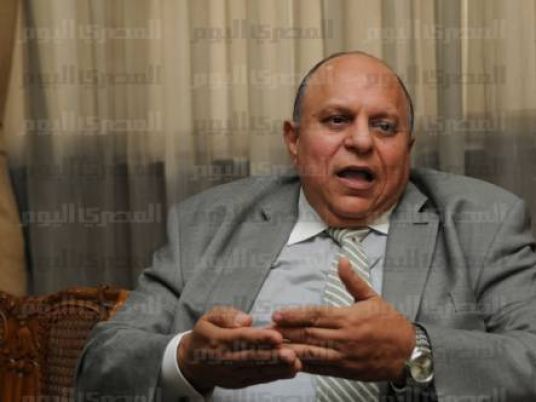 Sports and Youth Minister Ashraf Sobhi has promised to solve the ongoing dispute between Mohamed Salah and the EFA, adding that the Liverpool champion – as any athlete representing Egypt abroad – was an ambassador to the world.
"Salah was able to cement his name in football, not just as an effective player but as one of the world's best, as proven by making it into the top 10 competitors for UEFA Player of the Year. I have spoken to the EFA to get the latest updates on this crisis, and be able to solve it from its roots, given that it was preceded by several issues like the airplane copyright concern."
Sobhi concluded that he would be contacting Salah personally, to ensure the crisis was contained and that "the player's rights are protected, while his commitment to the national team is fulfilled."
The demands
This particular round of tensions began when the EFA sent an email summoning Salah to join the national team, for an upcoming match against Niger. While Liverpool (Salah's other commitment) did not object, his's lawyer Ramy Abbas informed the EFA that the player was called upon on an extremely short notice, and therefore would not be participating in the match or the camp.
Abbas then demanded certain measures be fulfilled if Salah were to take part in Egypt's future matches. Citing unnerving situations Salah's fame has recently brought him, the lawyer emailed the EFA a list of requests aimed at ensuring the player's safety and comfort.
Abbas's list was announced in a press conference by the EFA. It included the demand that Salah only be asked to participate in the 90 minutes of each game – and otherwise have nothing to do with either the National Team or the Federation, outside the pitch.
Moreover, Salah would be required to provide neither interviews nor photographs, and would not take part in any press conferences, unless his agent provided permission.
In addition, the EFA would be responsible for providing Salah with personal bodyguards to accompany him to hotels, restaurants and the bus. Salah would also not be obliged to take part in any ads concerning the national team, and any photo of his would not be used unless the EFA asked his agent first.
Finally, the statement demanded a reply by the EFA before August 27 to avoid its "dismissal".
After the demands were "ignored" by the EFA, as Salah put, he took to Twitter: "It is natural for every association to try and solve its players' problems, and ensure their comfort…However, I've been seeing the exact opposite happening…Is it normal for my messages and my lawyer's messages to be ignored? And why is that? Don't you have enough time to give us a reply?!"
الطبيعي أن أي اتحاد كرة يسعى لحل مشاكل لاعبيه حتى يوفروا له الراحة.. لكن في الحقيقة ما أراه عكس ذلك تمامًا.. ليس من الطبيعي أن يتم تجاهل رسائلي ورسائل المحامي الخاص بي … لا أدري لماذا كل هذا؟ أليس لديكم الوقت الكافي للرد علينا؟!

— Mohamed Salah (@MoSalah) August 26, 2018
No 'special treatment'
The tweet was met with outrage from the EFA. President Hany Abu Rida announced the association's refusal to provide any "special treatment" for the Liverpool star.
EFA member Ahmed Gabalaya remarked that all professional footballers were receiving "special treatment", without further explanation as to what he meant.
Meanwhile, association member Ahmed Megahed commented that the issues were between the EFA and Salah's agent Abbas – not with Salah himself – due to Abbas's aggressive email language.
Nonetheless, the feud reached a point where some members of the EFA tweeted an official statement stating that the association would refer Salah to "disciplinary committee" for breaking the disciplinary code, and publishing false information aiming to harm a national entity for fame and personal gain.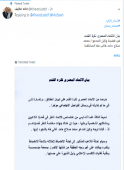 The EFA stated that they had not received a direct complaint from any national team member including Salah – only his agent's email, which it went on to criticize. The association claimed it contained several unacceptable phrases, and denounced Abbas's threat to call for the board's resignation if they were not to meet his "non-negotiable" demands. The EFA refused to disclose other contents of the letter, as they would allegedly spark a feud within the national team.
A few hours later, after facing disapproval on social media, the EFA declared that it would consider Salah's demands, and denied claims that the association has decided to refer Salah to a disciplinary committee, according to Al-Ahram.
'I ask for basic rights'
The situation prompted Salah to take to social media on the same day, to explain the situation and garner support from his fans. "Of course I do not want to enter any feud" the Liverpool star posted, "But you've only heard one side of the story so far, and it is important that you hear the other. I am not just speaking as Salah, but on behalf of the team, for problems I have witnessed and decided to call out."
"I take no personal issue with anyone," he assured his fans, "but I ask for basic rights to the players, based on practices I see granted abroad without [players] even asking for them."
He went on to clarify demands he saw as misunderstood, and put them in context: "I am not asking for special treatment, not a personal room or bus and I would never do that."
"Number one is the security issue, which my lawyer discussed with the EFA. All I ask is to have security ensured for the national team, and for [a bodyguard] to stay with me, so I don't have to be confined in my room like I was last camp in Ramadan."
"I was forbidden to join my teammates downstairs during camp, because security told me there were too many people," he added, "All I ask for is security to grant their players the freedom to move around."
Finally, he addressed the EFA's framing of his request for private transportation from the airport: "As for the point of someone waiting for me at the airplane, I do not mean leaving the players behind. All I mean is that when I arrive from London I have a way out of the very crowded airport."
Salah's popularity is such that even before he took to social media, his fans all over the world –but particularly Egyptians – were up in arms supporting the football star, and calling for the EFA's resignation.
An example of Salah's security concerns occurred during the World Cup in Russia, where fans were allowed into the Egyptian team's hotel, distracting Salah and the other players significantly. The team also blamed the Egyptian Federation for their poor performance in the World Cup, where Egypt lost all of its Group A matches.
Mohamed Salah rose to fame in 2016, becoming one of the most respected celebrities and footballers in the world. He carried Egypt to its first World Cup since 1990, by scoring both goals against Congo in the World Cup qualifiers, including a late penalty goal that saved Egypt from a longstanding tie.