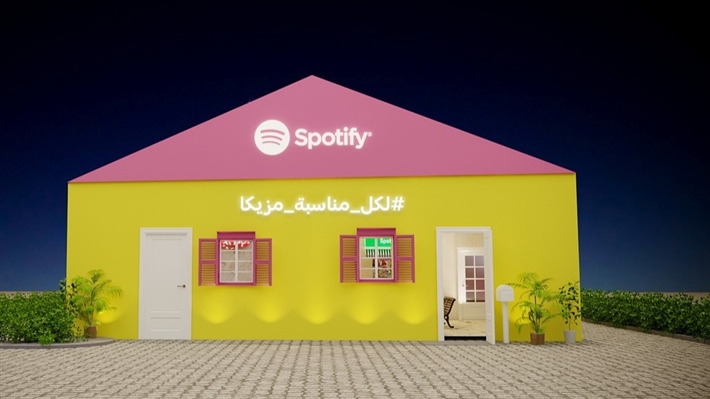 As Spotify, the world's largest audio streaming platform, is constantly finding innovative ways to fill customers' lives with positivity and music that create happy moments, it plans next week to bring for the first time to Cairo the Spotify House of Moments.
House of Moments presents four Spotify playlists, featuring Egyptian diaries.
It gives visitors the chance to relive different moments and situations through music with each room they enter.
Spotify created rooms inspired by Egyptians' nostalgia for the 90's, their love of dancing, or their interest in relaxing before bed and meditating.
It displays through the given lists how important music is in every moment in people's lives.
House of Moments will be open for three days at "The Drive By The Waterway", Fifth Settlement, in New Cairo from October 27 to October 29.