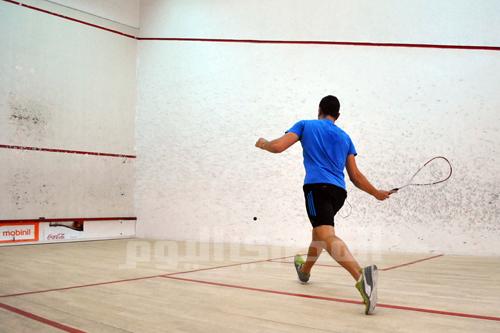 England have joined the list of teams who have pulled out of this month's World Men's Squash Team Championship in Egypt over security fears.
England Squash confirmed the decision on its
website
on Tuesday, saying independent advice had suggested the risk, following recent attacks around the world, was too high.
"Following the release of security plans for the event and subsequently a comprehensive report from independent security advisers, we have concluded that there is an inherent risk that has not been mitigated to an acceptable level," chief executive Keir Worth said.
Support staff and England's four-man squad agreed unanimously with the decision not to compete in Cairo. The UK foreign office is currently warning that there is a high threat from terrorism in Egypt.
Several other teams have withdrawn from the squash event, which starts on December 12, including France, Germany, the United States, Canada, Germany and Finland.
World Squash chief executive Andrew Shelley said it was "business as usual" in Cairo.
"This is both disappointing and a little difficult to understand as there has been no security threat there," he said on the ruling body's
website
.