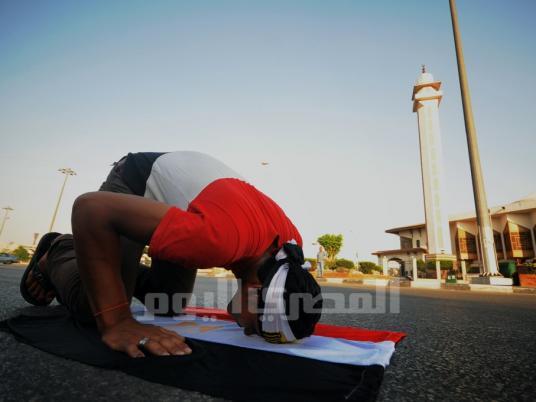 The Egyptian government will target state-owned firms in the banking, petroleum and electricity sectors for the first wave of its privatization program, selecting several companies for initial public offerings (IPOs) on the Egyptian stock exchange, according to Hala Fawzy, spokesperson for the Investment Ministry.
In a statement on Monday, Fawzy said that the companies have not yet been selected, but they will be chosen according to their suitability for privatization through IPOs.
The announcement follows a meeting on Sunday between President Abdel Fattah al-Sisi and Investment Minister Dalia Khorshid, in which the issue of privatizing state-owned companies was discussed. Khorshid told the Sisi that the supervising committee for the program will present its proposals for the IPOs, according to the State Information Service (SIS).
The ministers said the program will promote investment and lure local and foreign capital by widening the basis of ownership of the companies, which currently belong to the Egyptian state. It will also improve the economic performance of these companies, she added.
The three sectors have been chosen due to their suitability for privatization, the minister said, but other sectors would follow in due course.
Fawzy added that it is premature to announce the names of companies that will be included in the program, with the final selection not yet confirmed by the committe. She said meetings are scheduled with representatives of the three sectors, to be attended by committee members, Khorshid herself, Investment Minister Amr al-Garhy, and the Central Bank of Egypt's deputy governor Lobna Helal.
NI Capital Consulting, a subsidiary of the National Investment Bank, which is the ministry's consultant in preparing the program, will be responsible for selecting the most appropriate time for the IPO launch.
The privatization program comes in the framework of the state's plan to diversify investment sources and raise growth rates by attracting investment in industry. According to government figures, the program is expected to attract nearly US$10 billion over the next three years.
Edited translation from Al-Masry Al-Youm