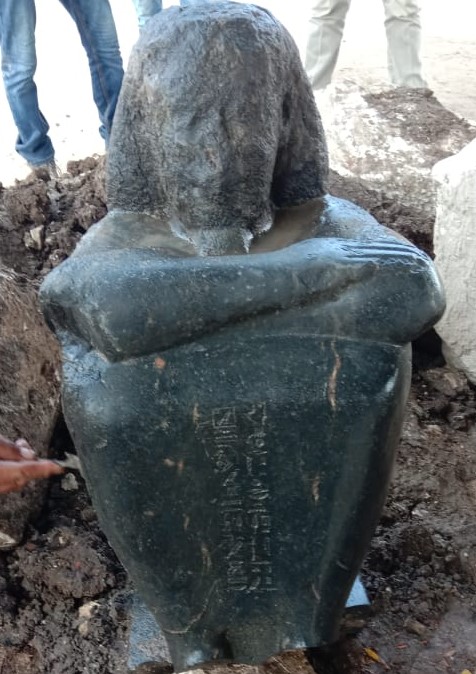 An excavation run by Egypt's Supreme Council of Antiquities in the Mit Rahina area in Giza discovered a statue of a priest of the ancient Egyptian goddess Hathor.
The salvage excavation in the area began in July on a privately-owned plot of land that officials working in the area suspected contained antiquities.
Secretary General of the Supreme Council of Antiquities, Mostafa al-Waziri, explained that the statue the excavation mission found is carved from a single block of black granite with hieroglyphic writings engraved on the back.
Waziri indicated that the statue is 95 cm tall and 45 cm wide, and that ongoing excavation work is still uncovering other artifacts.
The work of the salvage mission also uncovered a statue of Ramses II in the company of two gods, statues of other gods such as Sekhmet, Ptah and Hathor, engraved antique blocks, and statues of pink and black granite and limestone dating back to the era of Ramses II.
A statement by the Ministry of Tourism and Antiquities said that the mission also found some blocks of limestone dating back to the Coptic era, which indicates the reuse of the area in later ages.