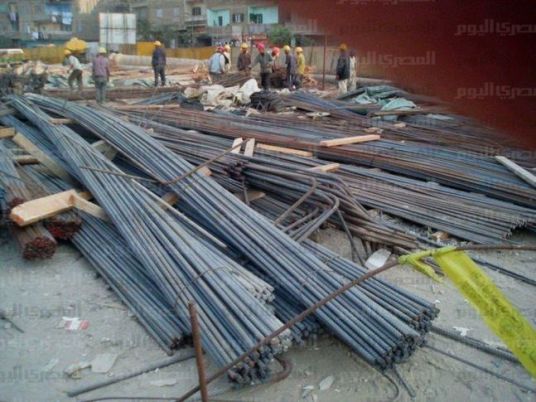 Steel factories are eyeing requests to the Ministry of Industry, Trade and SMEs to modify energy prices for the steel sector, having been unable to cope with the new rates quoted since July.
The government in July raised the prices of natural gas and electricity for steel factories from US$4 to $7 for each million BTUs.
Mohamed Hanafy, CEO at the Chamber of Metallurgical Industries at the Federation of Egyptian Industries, said the government decision to reduce prices for glass factories which proved the damage they sustained in terms of calculating expenses and production, encouraged steel manufacturers to study submitting a similar request. He noted that glass factories consume more gas compared to steel.
The government had reduced prices for the glass industry from $7 to $5 per million BTUs.
Factory representatives, assisted by accounting professors and technicians, have held a series of meetings to formulate the request to be submitted to the government, said Hanafy. The are preparing their suggestions for prices that they believe can sustain their businesses.
Hanafy told Al-Masry Al-Youm that the price rises pose an extra burden on steel companies that have already sustained losses worth of LE860 million.
Keeping the current rates would drive those losses up by LE190 million during next year, he warned.
Edited translation from Al-Masry Al-Youm