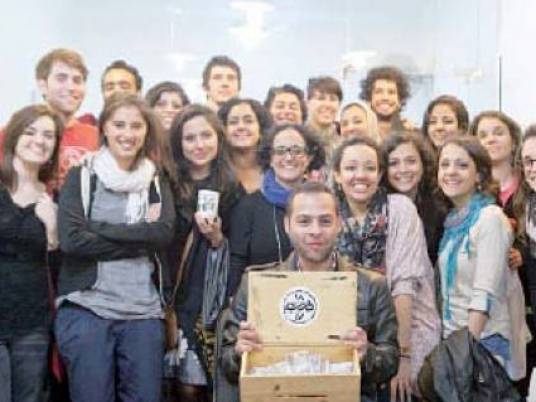 Hajja Zeinab, 55, is a blind oboe player with the al-Nour wal Amal (Light and Hope) orchestra.
She has been playing the instrument since 1974 and says she loves the oboe because singer Abdel Halim Hafez used to play it. Zeinab said she also fell in love with the oboe after her teacher encouraged her when they discovered she had a talent for the instrument.
Zeinab has been residing at al-Nour wal Amal institution for the blind in Heliopolis since she was seven years old. She keeps the oboe in a black box hung above her bed.
"I was not interested in joining the orchestra before my late teacher Ahmed Obaid said he wanted me to join it. I then listened to a piece that moved me and encouraged me to perform that type of music," said Zeinab.
Zeinab also makes products with Bamboo for the institution.
Zeinab also recounts her first visit to Europe when the orchestra gave six concerts in Switzerland and where they competed in a contest with two other orchestras and won.
"We were described by the cultural attaché of Switzerland as the fourth pyramid," she concludes.
Edited translation from Al-Masry Al-Youm