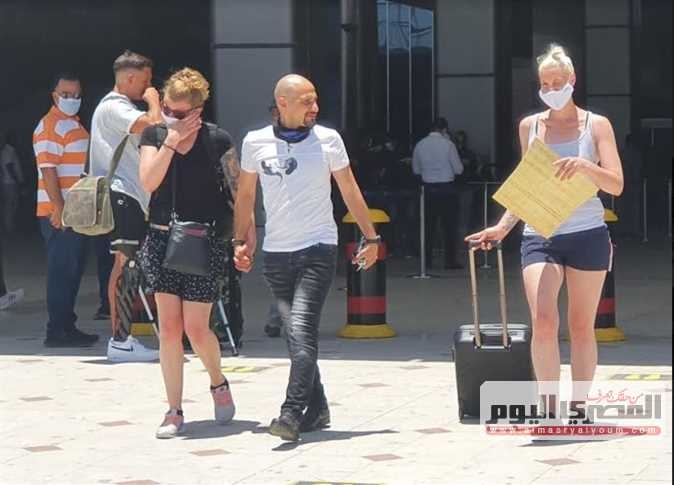 Ukrainian tourists who could not return to their country will continue to stay in Egyptian hotels, announced the Chairman of the Steering Committee of the Chamber of Hotel Establishments in Egypt, Alaa Aqel.
In a letter Tuesday addressed to hotels in Egypt, Aqel that in order to preserve Egypt's tourism reputation, hotels need to allow Ukrainian tourists to continue staying, and to agree with tour operators on coverage for accommodation expenses as part of the contract between both sides.
"The Hotel Establishments Chamber calls for the need to abide by what was stated above, while emphasizing that tourists will continue not to enter as a party to any negotiations, or to demand any money from them, and to treat them well until they return to their country," Aqel explained.

Russian President Vladimir Putin launched on Thursday morning a special military operation in Donbass, southeastern Ukraine, and he announced in a speech addressed to the Russian people that the operation aims to protect Donbass.
Putin stressed that Russia will strive to disarm and prevent nationalism in Ukraine, as well as bring to justice those who have committed many bloody crimes against civilians, including citizens of the Russian Federation.
The Egyptian Minister of Immigration and Egyptian Expats Nabila Makram assured Saturday that there are no missing or injured Egyptian citizens in Ukraine. Makram said that there are more than 6,000 Egyptian citizens in Ukraine, including 3,000 students who are divided across 21 cities in Ukraine.