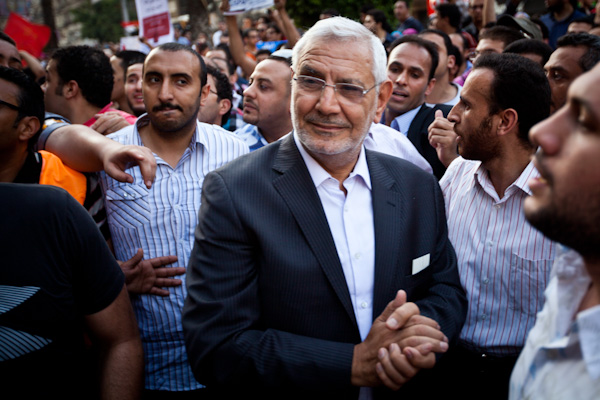 Strong Egypt Party, led by former presidential hopeful and defected Muslim Brotherhood leader Abdel Moneim Abouel Fotouh, said the party will call on people to vote "no" on the amended constitution.
In a statement, the party said, "members of the [constitutional committee] represent the ruling system alliance rather than the natural diversity of the Egyptian people. The committee worked on amending the 2012 constitution while the society was fragmented, polarized and under unelected authority. It became worse when the appointed committee worked secretly and without transparency and real social dialogue."
The statement described the amended constitution as "distorted constitutional amendments." It added that the party had earlier rejected the 2012 Constitution issued under rule of toppled President Mohamed Morsy. It considered the amended Constitution added to 2012 Constitution an easement from the state's commitment of duties and more powers to the president through a semi-presidential system with control authorities affiliated to the executive authority and a weakening of the legislative authority. It also allowed the single-winner system in parliamentary election.
The statement concluded saying, "we believe it's our national duty to express our rejection toward all the previous incidents starting the deviation from democracy path then imposing oppressive exceptional procedures." It added that calling on people to vote "no," guaranteeing there will be no manipulation with the voters' will.
Edited translation from Al-Masry Al-Youm