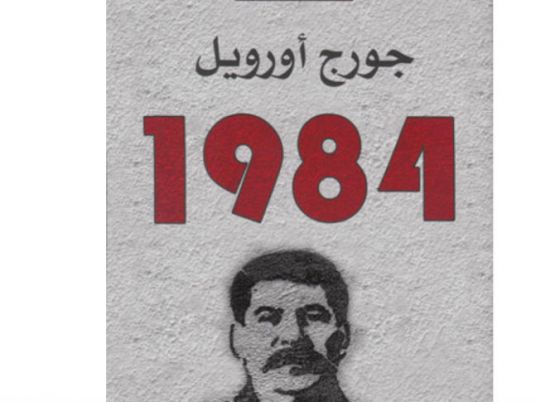 The National Security Agency released on Tuesday a Cairo University student who was arrested outside the university while in possession of George Orwell's 1984 among other notes on the Islamic caliphate.
Mohamed Farouk, Giza police investigation chief, told Al-Masry Al-Youm that the student had been arrested after security suspected him for taking photos of the forces deployed outside, but has now been released as no charges could be filed against him.
"Security authorities are not fighting a war of ideas as rumored recently, but rather searching suspects, especially at places where explosions have taken place."
Security had said that Mohamed T., 21, was arrested in the vicinity of the university, carrying a number of cell phones, which authorities say have become a common equipment in remotely-detonated bombs. They said they also found in his possession a novel titled 1984 by George Orwell that spoke about "corrupt, dictatorial military regimes," as well as other writings about the establishment of an Islamic caliphate.
"They pretended, perhaps they even believed, that they had seized power unwillingly and for a limited time, and that just around the corner there lay a paradise where human beings would be free and equal… We know what no one ever seizes power with the intention of relinquishing it. Power is not a means; it is an end. One does not establish a dictatorship in order to safeguard a revolution; one makes the revolution in order to establish the dictatorship," Orwell says in his novel.
A number of students were killed, dozens more detained and jailed as Egyptian universities were swept with chronic protests by supporters of former president Mohamed Morsy since his ouster in 2013 by former defense minister and incumbent president Abdel Fattah al-Sisi.
Edited translation from Al-Masry Al-Youm