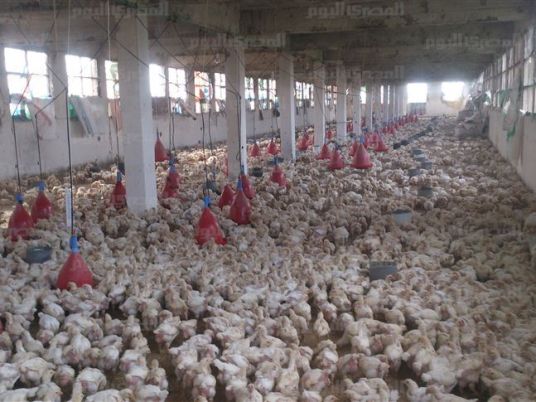 The high rates of pulmonary fibrosis in Upper Egyptian provinces could well be attributed to air pollution connected to the breeding of domestic poultry, a recent study has stated.
The disease, the second most common behind chest hospital admissions in Upper Egypt, can be attributed to high levels of dust emanating from agricultural pesticides, fodder and the breeding of domestic animals, said the study prepared by Alaa Rashad, a doctor at the South Valley University Hospital in Qena.
Rashad, who based his findings on 568 test cases, says the expansion of the poultry industry in Egypt over the past 25 years has contributed to the exacerbation of pulmonary fibrosis.
Though the disease, according to the study, infects six out of every 100,000 people around the world who are usually over 60 years old, rates in Egypt are much higher but currently undeterminable due to a lack of government data.
Most of the infections are among women between the ages of 30 and 40, says the study. It attributes the infections to patients breathing in animal waste-riddled air, in addition to unhealthy techniques while slaughtering the animals or putting them up for sale in markets.
Rashad says his study lasted five years and was based on clinical checks of infected people.
"The state is required to provide a thorough survey of patients' numbers, their demographic distribution and the nature of their work in order to determine the best way of eliminating pulmonary fibrosis," Rashad said.
Edited translation from Al-Masry Al-Youm