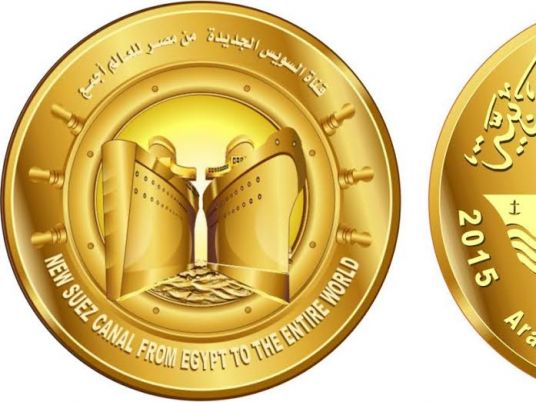 The Finance Ministry will issue commemorative coins before the end of this month celebrating the inauguration of the New Suez Canal, a national undertaking that Egypt's President Abdel Fattah al-Sisi launched on August 6.
The coins' prices start from LE4,100, a value higher of that of a golden Egyptian pound, and can be ordered from banks, post offices, the Public Treasury and the Suez Canal Authority, said the ministry in its statement.
Mohamed al-Sobky, caretaker director of the mintage service, said the coins will be coded with serial numbers so as "to increase their financial and historical value".
The ministry announced on Wednesday that it had issued golden medals for the same ocassion.