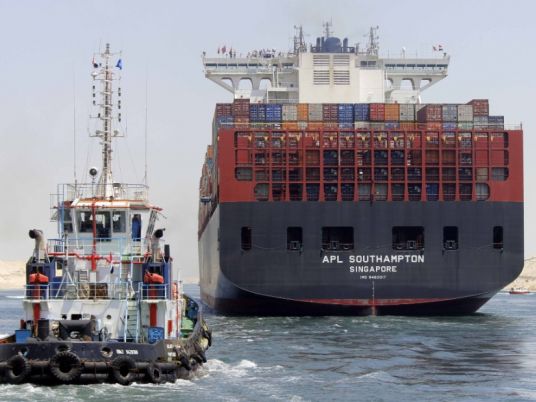 "The biggest" eco-friendly ship passed through the Suez Canal on Wednesday, the head of the Suez Canal Authority, Mohab Mamish, said during a press event celebrating the event.
The Emirati container ship, run by United Arab Shipping Company (USASC), has a shipping capacity of 18,200 containers, is 400 meters long and 58 meters wide and produces 60 percent fewer fuel emissions, according to Mamish, who said that the event conveys a message that the Egyptian waterway is environmentally friendly.
In November 2015, UASC won the "Green Shipping" award at the Maritime Standards Awards.
Edited translation from Al-Masry Al-Youm