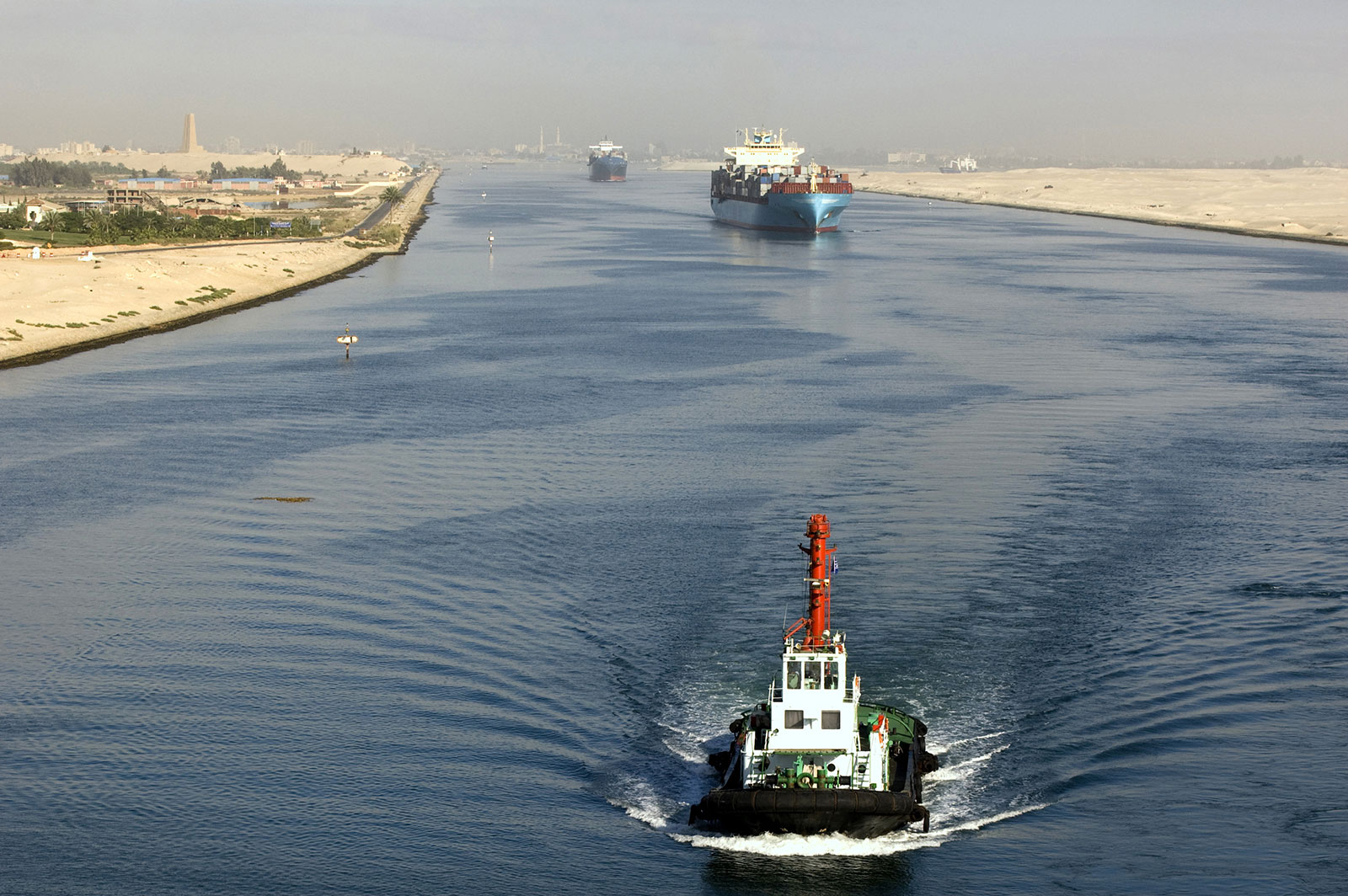 Maritime rescue teams professionally addressed an emergency malfunction for machines on cargo ship XIN HAI TONG 23 while crossing the Suez Canal as part of the south convoy on its journey coming from Saudi Arabia and heading to Egypt, the head of the Suez Canal Authority Osama Rabie announced Thursday.
The vessel, which flies the Hong Kong flag, is 190 meters long, 32 meters wide, with a cargo of 34,000 tons.
As soon as the main navigation control center received a notification of the malfunction in the ship, the marine rescue team and three tugboats were immediately pushed to tow the ship.
These included the tugboat Izzat Adel with a tensile strength of 160 tons, and the tugboats Suez I and Suez II with a tensile strength of 75 tons each, Rabie added in a statement.
But the failure of the ship's winch and its inability to lift the hook impeded connecting the ship with the tugboats.
The winch was repaired and the process of connecting the tugboats was resumed.
Rabie sent a message of reassurance regarding the return of regular navigation in the Suez Canal in both directions, as soon as the ship's tow was completed.