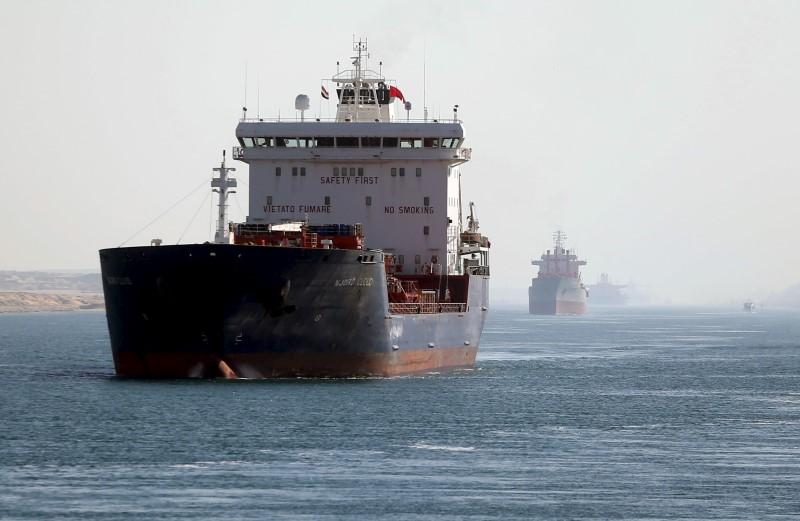 The Chairman and Managing Director of the Suez Canal Authority (SCA) Osama Rabie announced a five percent increase on Suez Canal transit tolls for dry bulk vessels and LPG carriers, compared to rates applied during 2019, taking effect by April 2020.
In a statement on Saturday, Rabie stressed that the Suez Canal transit tolls will remain unchanged for all other types of vessels.
The Suez Canal accommodated 18,880 ships with a net tonnage of 1.2 billion tons and revenues of 5.8 billion USD during 2019.
The decision to keep the Suez Canal transit tolls unchanged will benefit container vessels, tankers carrying oil and its products, LNG carriers, car carriers, general cargo vessels, RoRo vessels, cruise vessels and other types, Rabie said.
The SCA Chairman explained that the Suez Canal is a major lifeline for the global seaborne trade, through which 8.3 percent of the total global trade traffic passes besides approximately 25 percent of the total traffic of containerized cargoes globally, and 100 percent of the seaborne container trade between Asia and Europe.
It is also one of the pivotal links of global supply chains, he said, due to its unique geographic location and the navigation services it provides to the transiting vessels.
In 2019 the Canal accommodated 18,880 vessels compared to 18,174 vessels during 2018, marking an increase of 3.9 percent while the total net tonnage accommodated through the Suez Canal reached 1.2 billion tons in 2019, compared to 1.1 billion tons in 2018 – an increase of 5.9 percent.
The amount of cargoes transiting the Suez Canal also increased by 4.9 percent, from 983 million tons in 2018 to 1031 million tons in 2019, and the achieved revenues denominated in USD increased from $5.7 billion in 2018 to $5.8 billion in 2019, marking an increase of 1.3 percent.