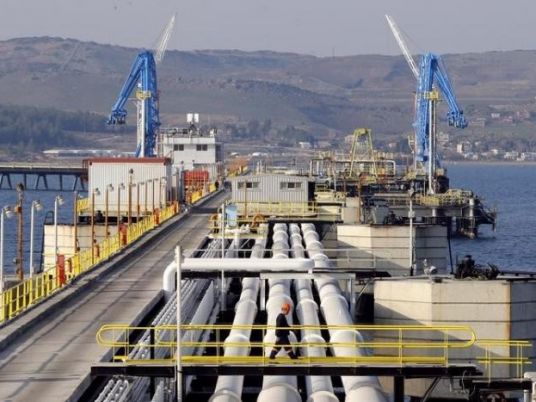 Sumed company and the National Bank of Kuwait (NBK) signed an a agreement to provide $300 million to finance part of a project to store petroleum products and natural gas in Ain Sukhna port.
Egypt is seeking to develop and establish basic petroleum infrastructure projects to achieve its target in becoming a strategic regional center for energy, Petroleum Minister Tarek al-Mulla has said.
Projects currently underway include the development of gas production fields, boosting refining capacities, and exploiting surplus in petroleum products  production, according to the minister.
The Sumed-NBK project reflects the joint Arab cooperation and integration, through Sumed which includes Egypt, Saudi Arabia, Kuwait, the UAE and Qatar as shareholders, Mulla mentioned.
The project includes the construction of a sea berth with a length of 2.4 km for the import and export of petroleum products and natural gas, 3 piers to receive liquefied natural gas tankers and various petroleum products up to 160,000 tons, said Sumed Chairman Mohamed Abdel Hafez.
The berth is expected to receive the first tanker of gas during May, Abdel Hafez said.
The project also includes the construction of warehouses over 20 months with a total capacity of about 300,000 cubic meters, said Abdel Hafez, adding that the implementation will take 20 months.
Edited translation from Al-Masry Al-Youm