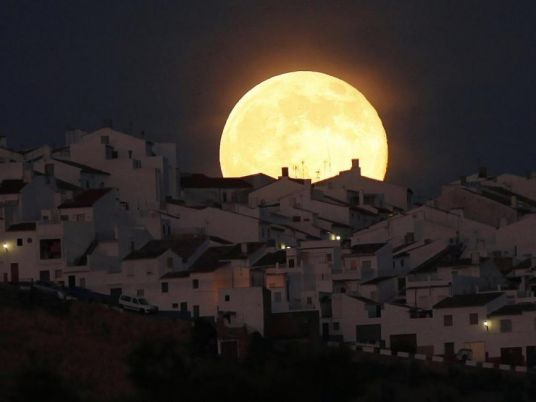 As confirmed by the Head of the Astronomy Department of the National Research Institute of Astronomy and Geophysics, Ashraf Tadres, next Friday, the so-called "Supermoon" will be visible in Egypt.
The phenomenon, occurring when a full moon coincides with the closest approach it makes to the Earth on its orbit, reportedly affects oceanic tides, as water levels become higher than usual.
Tadres added that a partial solar eclipse, in which the Moon passes between the Sun and Earth, occulting the Sun, will be visible around midday on Friday, 20 March. The phenomenon will not reoccur until 2026, according to Tadras.
The last "Supermoon" was visible in Egypt on September 9, 2014.
Edited translation from Al-Masry Al-Youm