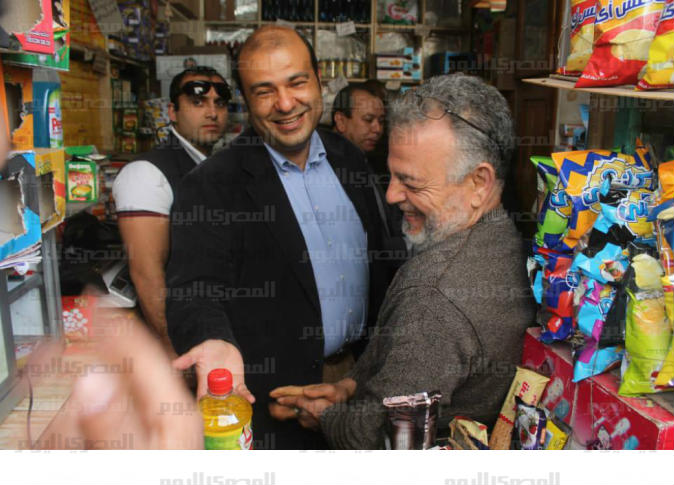 A Supply Ministry spokesman defended Minister Khaled Hanafy on Friday over allegations he has been residing in a 5-star hotel since taking office last year, costing the ministry more than LE7 million.
The spokesman for the ministry, Mahmoud Diab, denied that the government has been footing the bill for the minister's luxury residency, saying he is paying for himself.
Parliament member and journalist Mostafa Bakry said on Friday that the price for one night in Hanafy's suite costs US$593 in addition to 25 percent tax and service.
Diab's defense came after Bakry claimed the minister has been living in the hotel since February 2014 during his talk show "Haqa'eq wa Asrar" (Truths and secrets), broadcast on the satellite channel "Sada al-Balad" (Talk of the nation).
"If one night in the suite costs LE10,000 and the minister's salary is LE30,000 per month, who is paying?" Bakry probed.
Diab responded to these allegations during a phone-in with "Infrad" (Exclusive) talk show on satellite channel "al-Asema" (The capital) saying the minister "is not necessarily poor."
The minister is from Alexandria, said Diab, and the government does not provide accommodation or a housing allowance for the minister.
"I challenge anyone to produce documents to indicate that this is not the case," he said.
Edited translation from Al-Masry Al-Youm