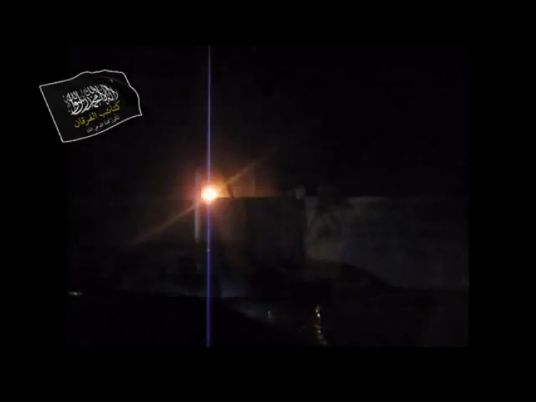 The security forces arrested Tuesday a suspect in the attack on the Maadi satellite station with an RPG last week causing a one-meter hole in one of the satellite dishes.
The suspect, Moataz M., 33, a clothes merchant has been formerly sentenced to prison in two cases; sentenced to one year in the first case and to three months in the second.
The police reported they discovered an automactic rifle, two birdshots and 170 bullets when they raided Moataz's clothes store.
The suspect meanwhile claimed he had obtained the weapons for self-defense.
Social networking activists circulated a video that appeared last Tuesday of the so-called Al-Forqan Brigades, claiming responsibility for the attack.
The video showed members of the group monitoring the station before carrying out the operation.
Edited translation from Al-Masry Al-Youm