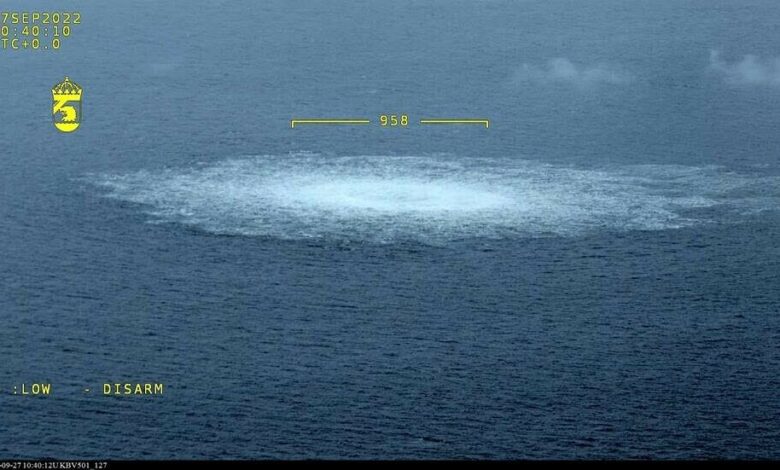 The Swedish Security Police confirmed "detonations" were the source of damage to both Nord Stream pipelines, after concluding their crime scene investigation into gas leaks that were discovered more than a week ago.
Detonations had caused "extensive damage" to the pipelines in the Swedish economic zone, the Security Police said on Thursday, adding that their investigation had strengthened "suspicions of gross sabotage."
News of the leaks sparked furore among several European leaders, who said sabotage appeared to be the likely cause. At the time President Joe Biden called the leaks in the Nord Stream pipelines a "deliberate act of sabotage," though he stopped short of directly accusing Moscow for the leaks.
Russia, which built the network, did not rule it out.
Why this matters: Both pipelines have been flashpoints in an escalating energy war between European capitals and Moscow that has pummeled major Western economies, sent gas prices soaring and sparked a hunt for alternative energy supplies.
According to the Swedish police "certain seizures" had also been made as part of the investigation and were now being reviewed and analysed.
A continuing investigation would also show whether "someone can be served with suspicion and later prosecuted" the police statement said.
Following the conclusion of the investigation, the cordons around the scene were lifted, the Swedish Prosecutor's Office confirmed in a statement.
CNN's Chris Liakos, Allie Malloy and Maegan Vazquez contributed reporting to this post.