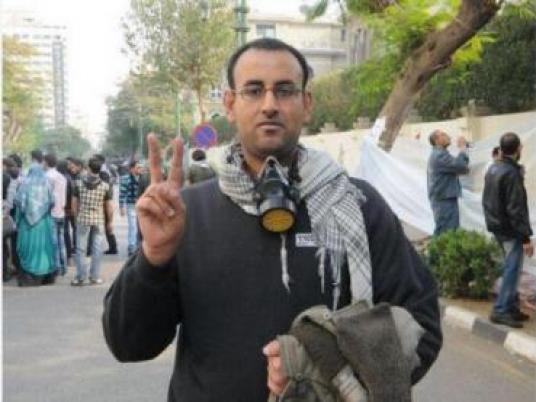 The Journalists Syndicate will continue to follow up on the death of the Al-Fajr reporter Al-Husseini Abu Deif, who died in clashes between supporters and opponents of President Mohamed Morsy outside the presidential palace in December, said Gamal Fahmy, syndicate undersecretary.
"This will always be on our agenda," Fahmy said in a press statement Thursday, adding that the syndicate assigned a lawyer to challenge the forensic report on Deif. "We request a tripartite committee to prepare a new report."
The report concluded that the cause of death was a shot in the head, resulting in bleeding in the brain and skull lacerations, in addition to injuries and abrasions on the body.
The challenge says the report is ambiguous and was based on an ostensible examination by the coroner, as he did not have the prosecutors' report and eyewitness testimonies at the time he prepared the report, which means he could not perceive the incident to conclude results.
Fahmy said the prosecution accepted the challenge and investigated the coroner Thursday, in preparation to submitting his report to a tripartite committee.
"We are willing to consult the best local and international forensic medicine labs to prepare a parallel report, if need be," he said.
Edited translation from MENA