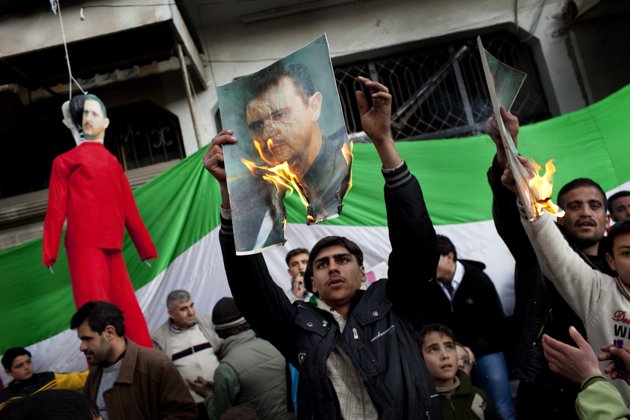 Syria's government has freed prisoners on condition that they join the army upon their release, the president of the opposition Syrian National Coalition told Reuters on Friday, citing reports from Adra Central Prison near Damascus.
"Preliminary reports indicate that between 100-150 prisoners have been released under this arrangement but taken directly to the front lines in Aleppo and Qamishli. It is believed the regime is inclined to take those released to the front lines with ISIS in particular to minimize chances of defection," Anas al-Abdah said.
On Thursday, UN Syria envoy Staffan de Mistura said he had information from Russia and Syria that "some substantial number of fighters appeared to have been released".
He suggested the release could be timed to coincide with the holy month of Ramadan or as a unilateral gesture by the government, but he was seeking more information to confirm that those released were "genuine fighters, political prisoners".
His office had no more information 24 hours later, and referred Reuters back to his previous statement.
Al-Abdah said those reportedly released were not political prisoners but mostly criminal convicts, especially those jailed for drug crimes.
"The Syrian National Coalition is deeply concerned by those reports and calls on the international community, particularly the UN Special Envoy and his team, to take a firm stance of the regime's hideous manoeuvres and blackmail tactics it typically uses with regards to the issue of detainees," he said.
The Syrian opposition has long demanded the release of detainees, especially women and children, and de Mistura has appointed a former Red Cross official, Eva Svoboda, to take charge of the issue.
The main opposition negotiating group, the High Negotiations Committee, has a list of 150,000 detainees, its spokesman, Salim al-Muslat, told Reuters in April.