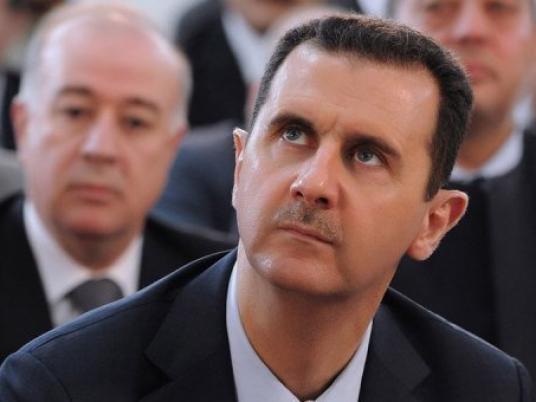 Syrian President Bashar al-Assad has reappointed Wael al-Halaqi as prime minister, state media reported on Sunday.
Assad was sworn in for a new term as president last month, requiring the formation of a new government. Halaqi was appointed in 2012 after his predecessor, Riad Hijab, fled Syria to join the opposition.
State media reported that Assad had issued a decree requiring Halaqi to form the new government. Halaqi, who wields little power, survived a bomb attack on his convoy in Damascus in 2013.
Assad was sworn in for a new seven-year term on July 16 after winning a presidential election that affirmed his grip on power more than three years into the country's civil war.