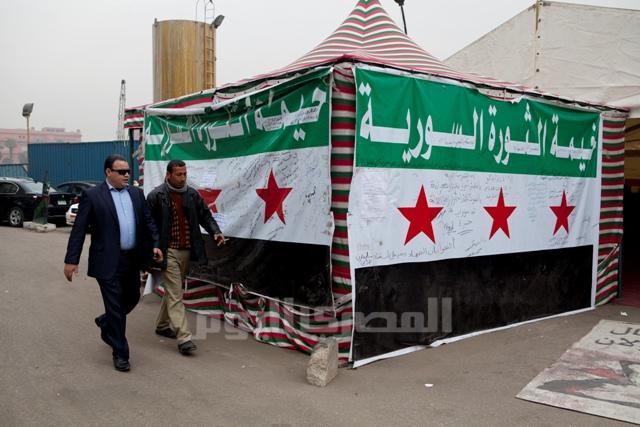 The National Coalition of Syrian Opposition and Revolutionary Forces, which was formally announced in Doha on 11 November, held its first meeting in Cairo on Wednesday.
The closed meeting discussed the formation of a transitional government.
The coalition, headed by Sheikh Moaz al-Khatib, has been recognized by numerous Arab and European countries as the legitimate representative of the Syrian people.
A source within the Syrian opposition told the state-run MENA news agency that more meetings would be held in Cairo to coordinate efforts to achieve greater international recognition of the coalition.
Though he remained optimistic, the source added that forming a transitional government is difficult due to differences in views among the coalition members on developments inside Syria.
The meeting was held a day after a conference in Cairo organized by donor countries, humanitarian organizations and the European Union on humanitarian aid and support of local groups inside Syria.
Edited translation from MENA