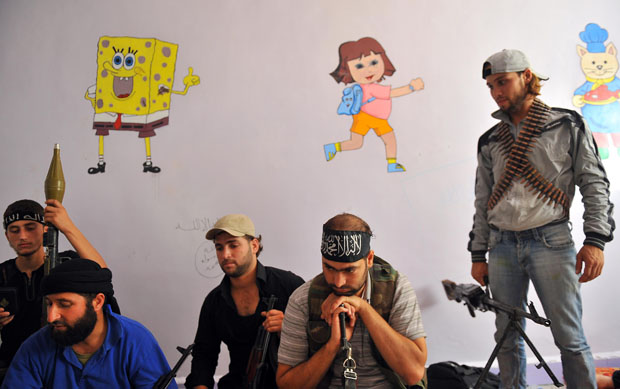 Syria's government announced on Friday it would pay rewards to those who catch foreign opposition fighters in the war-torn country.
Authorities would pay 500,000 Syrian lira ($2,500) for each foreign "terrorist" caught, as well as 200,000 ($1,000) for those who coordinate with an arrest, according to official Syrian state television.
The government has pledged to
"maintain the anonymity of those who provide information" on the whereabouts of foreign fighters.
The Syrian government routinely describes opposition fighters as "terrorists," claiming it faces "tens of thousands of foreign Islamist terrorists."
Edited translation from AFP