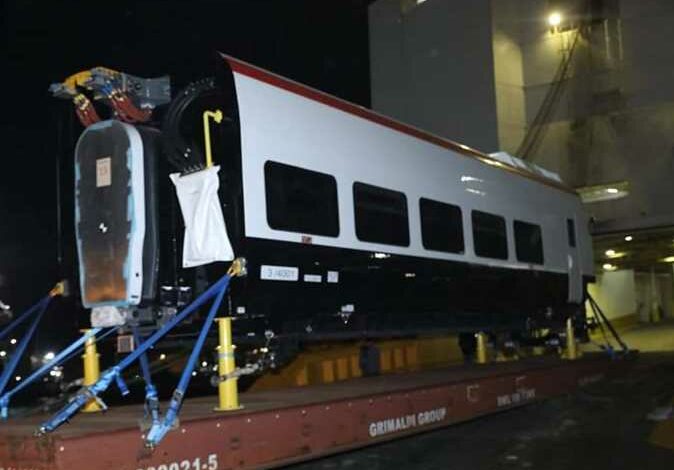 The Egyptian National Railways and the Spanish Talgo company signed a cooperation protocol to establish a Talgo Egypt factory to manufacture railway wagons.
Minister of Transport, Kamel al-Wazir, said that the factory will be established in the Kom Abu Rady area in the Beni Suef Governorate.
This will be established on an area of 20 feddans near the Kom Abu Rady workshops, which are affiliated with the Railway Authority.
The project will make the area a complex for the manufacture and maintenance of railway units and its components.
The Spanish Talgo wagons will be modern and include advanced technology, he added.
The factory will manufacture 50 Talgo trains with high-tech, as a first stage, and other 50 trains in the second stage.
The  stages of production will be carried out by Egyptian engineers and technicians under the supervision of Spanish experts, he said.
The Talgo Egypt factory will rely on local components by up to 45 percent, and this may increase in the future, Wazir said.
The establishment of Talgo International is an extension of cooperation with major international companies specializing in the localization of the mobile unit industry, such as the South Korean Hyundai Rotem and the French Alstom companies
This will inevitably make Egypt the first country to manufacture mobile units in the Middle East and Africa.